A WEEKEND in their beloved mountains ended in tragedy for three Barnsley friends when one of them plunged to his death, an inquest was told.
Matthew Belcher and Brandan Smith watched in horror as Jack Carne, of Bude Court, fell backwards when a rock he was holding onto broke loose.
The three experienced mountain walkers were in Snowdonia on February 4 this year when the tragedy occurred on the Gribin Ridge on the 3,200-feet Glyder Fawr.
In a statement read at the inquest in Ruthin, Jack's father Richard Carne said his 23-year-old son loved outdoor activities and took the necessary precautions.
"He wouldn't do anything he didn't think it was safe to do," he said.
The trio, who had been friends since their schooldays, began mountain walking during lockdown and roughly every couple of weeks visited Snowdonia or Yorkshire. They had also been up Ben Nevis, in Scotland.
In his statement Matthew Belcher said they set off from Ogwen Cottage at about 5pm and were going to camp at a spot they knew on Glyder Fawr.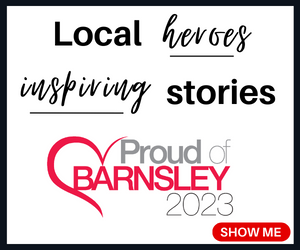 They put on their wet-weather clothes when it started drizzling and were close to the summit.
Matthew said he was about ten metres above Jack when he saw the rock Jack was holding come away, causing him to fall backwards.
"His momentum picked up and he fell over and over," he said.
Brandan dialled 999 and after being told to stay where they were they waited for four hours, becoming increasingly cold and wet, until members of the Ogwen Valley Mountain Rescue team reached them.
They found Jack's rucksack 50 metres below the spot from where he had fallen, and his body was lower down the rock face.
Because of the poor weather conditions his body was not recovered until the following day, and a post-mortem examination revealed that he died of multiple crush injuries.
In his statement Brandan praised the efforts of the 'amazing' rescue team, and said that over £8,000 had been raised for the voluntary organisation in memory of Jack.
Recording a conclusion of accidental death, John Gittins, senior coroner for North Wales East and Central, described it as 'an incredibly sad loss'.
He added: "It is very clear to me that this was something he loved and took no risks in relation to it."