WHAT a difference a week in football makes.
Less than seven days ago, chief executive Khaled El-Ahmad told the media that there had been no approaches made for Michael Duff.
Fast forward seven days and the club are now looking for their eight manager since Royston man Paul Heckingbottom left for Leeds United in 2018.
After just a year in charge of the Reds, Michael Duff officially joined Swansea earlier this week.
It really seemed like Duff was starting to build something here at Oakwell.
From the minute he stepped through the door, his presence captured everyone's attention - and his honesty was admired by all who listened.
But just one year into his three year contract at Barnsley and he's already left.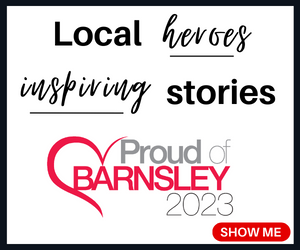 The Northern Irish man had managed to rejuvenate possibly one of the club's worst ever teams last year.
He'd managed to get the fans back on board into a project which really could have been something special.
He came ever so close at Wembley last month - his team were just seconds away from reaching the Championship before Josh Windass' 123rd minute goal.
Now the club seen an eternity away from reaching the second division of English football again.
Swansea will be Duff's fourth side since he started his footballing journey back in 1996.
He racked up hundreds of appearances at his two sides prior to Barnsley - Burnley and Cheltenham - in a career that spanned more than a decade at both clubs.
But yet he could only manage a year at Barnsley.
We're often a stepping stone for managers and players - and we all know there's no loyalty in football - but for a man who has seemingly been so loyal in the past to leave just a year after signing is incredibly frustrating.
His hard work cannot be criticised, though.
He's brought belief back to the town and I'm sure most Barnsley fans will wish him well in the future - but for the club to be looking for yet another manager after such a successful season, it certainly leaves a sour taste in the mouth.
Duff's departure will likely be a catalyst for other action in the transfer market.
Reports that Harry Isted may not sign for the Reds anymore due to the Swansea move are believed to be correct.
And Mads Andersen is also seemingly nailed on to leave this summer.
However it's hard to begrudge him of his big move - following links to newly-promoted Premier League side Luton Town.
He has put in the work and he's earned this move.
He's now Barnsley's most-capped player from overseas and it's a record which will probably last for a number of years.
He's proved his worth to the club since he was signed from Danish side Horsens in 2019 when he was just 21 years of age.
If anyone in this team deserves a big move, it's him.
However, the latest revelations mean that the Barnsley heirachy now need to pick up the pace in this transfer window.
With Duff leaving and Andersen likely to not be far behind - only seven of the 11 players who started the play-off final will still be at the club come the start of the season.
Loanees Bobby Thomas and Slobodan Tedic are likely to never be seen in a Reds shirt again - and Adam Phillips will miss the first three games of the season due to his Wembley red card.
A manager or head coach must be found quickly and he must implement his style of play on the young, impressionable squad.
We can't afford to start the season slowly again - that's what cost the club promotion this season.
I had originally picked Barnsley to finish second in my league prediction above - but it'll be a tough task to galvanise the players and the fans themselves into thinking that will be possible this year.
Fans have got to remain positive no matter how stressful and disappointing news like this can be.
But it's happened before and it'll certainly happen again.
The football club is bigger than just one man, no matter how popular he is or was.
It's now time to rebuild, and fast, or I fear a stagnant season in League One could yet again be on the cards for the club.
Though there's never a dull moment at Oakwell, is there?