BOUNDARY changes which will see Barnsley split up into new constituencies - and subsequently lose one of its MPs - will formally go before Parliament for adoption.
The Boundary Commission for England published its final recommendations on Wednesday following a consultation process.
Currently, Barnsley is split into four different constituencies - Barnsley Central is led by Dan Jarvis, Barnsley East is Stephanie Peacock, Penistone and Stocksbridge is Miriam Cates, and John Healey's Wentworth and Dearne.
However, under the new structure, Dan will hold the new Barnsley North constituency, Stephanie will be responsible for Barnsley South, Miriam will still have Penistone and Stocksbridge but John will no longer have direct links to Barnsley.
Some wards currently covered by Stephanie will come under Dan's constituency - such as Cudworth and North East - while Stephanie will take over former Barnsley Central areas such as Kingstone, Stairfoot and Worsbrough.
John's constituency will be known as Rawmarsh and Conisbrough, which includes Wath.
Commission secretary Tim Bowden said: "We began the review for 2023 in January 2021.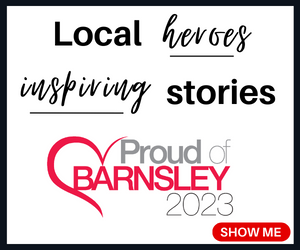 "The commission issued its initial proposals in June 2021, and consulted on them for eight weeks.
"A secondary consultation period began in February 2022 and lasted six weeks.
"During this consultation 32 public hearings across England were convened.
"The report and the final recommendations could not be published until the Speaker had laid the report before Parliament.
"This happened on Wednesday and the Boundary Commission then published the report and its contents.
"The recommendations we have published marks the end of a thorough and consultative process to build the new map of Parliamentary constituencies.
"We have taken into account over 60,000 public comments, travelled the country and heard many passionate views about how best to reflect local community ties in our recommendations.
"We are confident that our final recommendations are the best reflection of the statutory rules Parliament has set us.
"We are incredibly grateful to everyone who has participated in the boundary review."
The government now has four months to bring forward an order to give effect to the final recommendations, but ministers are not expected to overrule the commission's conclusion.
John assured residents that until the changes come into effect, he will continue representing residents in Barnsley.
He added: "I'm disappointed that the Boundary Commission paid no attention to the decades-long 'Wentworth' constituency name.
"I will continue to work flat out for residents in the Dearne until any changes to the boundary are formally made."