A RULING cabinet member - whose role includes overseeing Barnsley Council's budgeting, finances and debt recovery - has been criticised after documents revealed his former business was struck off having failed to file annual accounts.
Coun Robin Franklin, who serves as the cabinet spokesperson for core services and also represents the Hoyland Milton ward, sold Crown Garage, on Fitzwilliam Street, Elsecar in December 2021.
However, Companies House records show the business had failed to file accounts for the year ending May 31, 2021 on time and they were substantially overdue.
Previous accounts for the year ending May 31, 2020 showed a net deficiency of £87,618.
It owed creditors £91,793 - including £40,383 made up of taxation and social security.
Companies House first issued an intention to compulsory strike off the company in April 2022 as a result, before it was implemented at the end of the year.
A compulsory strike off - sometimes referred to as dissolution - tends to be issued on the grounds that the company in question is no longer trading or has failed to conform to legal requirements.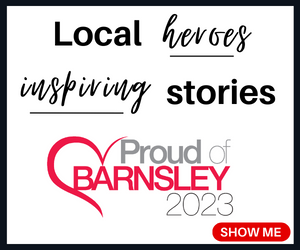 Political campaigner Derek Hawkes condemned Coun Franklin's actions and called for the council to carry out an investigation into councillors' affairs.
It comes after Coun Dave White, who represents the neighbouring Rockingham ward, could not participate in the annual budget meeting - delivered by Coun Franklin - due to being more than £5,000 behind in council tax arrears.
Mr Hawkes said: "Coun Franklin's letter in a recent edition of the Chronicle on unpaid council debts raised some very serious concerns for me.
"He is recorded as a director and owner of Crown Garage (Elsecar) Limited, which was compulsorily struck off at Companies House in December 2022.
"In the last year, directors failed to make the required filings at Companies House over a number of months.
"This led Companies House, rather than the directors themselves, to strike off the company.
"Coun Franklin's current register of interests dated May 25, 2022 or the previous one, dated October 20, 2021 does not record his ownership or his employment by this company, which is in itself - I believe - to be a breach of the council's own code of conduct.
"This is even before considering the impact on the substantial unpaid creditors of his business, which appear to include HMRC.
"Is the director of a company a fit and proper person to be a councillor, let alone a councillor involved in council financial decision-making?
"I ask the council to tell us what checks and reviews are carried out on councillors and their declarations of interests to ensure they are complete and accurate, and that the individuals concerned are suitable to serve as councillors."
Coun Franklin confirmed to the Chronicle that he sold the business in December 2021.
"At this point, it became the responsibility of the new business owner to change the details with Companies House," he added.
"In hindsight, I should also have given direct notice to Companies House to remove myself as a director.
"This is something that I will now do."
Barnsley Council declined to provide a comment when contacted by the Chronicle.