BARNSLEY Council advised a severely disabled teenager to attend a mainstream school - despite him being unable to move or talk.
Joe Anderson-McCabe, 19, from Silkstone, has quadriplegic cerebral palsy - the most severe type of the condition, leaving him unable to walk or even move.
He is also non-verbal and his mum, Jacqueline, said that Joe has the mental age of someone just ten or 11 years old.
He had been attending Greenacre School in Kingstone - a special school who educate youngsters with complex needs - for more than a decade.
Despite his severe disability, when it came round to completing Joe's Education, Health and Care Plan (EHCP) - which sets out the description of his needs - Barnsley Council stated that he would be able to attend a mainstream facility.
His mum said it would take less than 30 seconds for someone to realise this simply isn't the case.
She told the Chronicle: "He completed his education at Greenacre last week.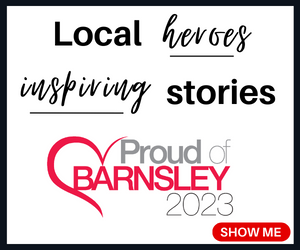 "He has quadriplegic cerebral palsy and is non-verbal so he has to use a communication aid, a bit like what Stephen Hawking had.
"When his EHCP was renewed earlier this year, the council had 20 weeks to complete it.
"I've been trying to get Joe into Henshaws Specialist College in Harrogate but the council didn't even contact them.
"His EHCP then stated that he could go into mainstream education - you only have to look at him for 30 seconds to realise that's not possible."
Jacqueline has previously visited the facilities at Barnsley College - where the council believed Joe could attend - but said that, although the course would work well with a lot of children with educational needs, it would be appropriate for her son.
She added that he has already missed a great deal of school due to Covid and surgeries - and this latest revelation is pushing him back even further.
"He missed two-and-a-half years of school due to Covid and his surgery already and then this happens," she added.
"On a good day he can only function as an 11-year-old.
"This is only going to make that worse.
"He's lost any type of education he could have because Henshaws have said they'll need to do an assessment for six months, and even then he's not guaranteed a place.
"This is a huge failing from Barnsley Council."
She hopes that by speaking out about her own interactions and difficulties, that others won't face a similar fate.
"I'm going to have to pay for a private speech therapist now because I've got no other option," she said.
"Joe is lucky that I'm able to do that because there are a lot of other kids that might not be in this situation.
"He should have had three more years of education - but that simply won't happen now."
Miriam Cates, MP for Penistone and Stocksbridge, is meeting with the family today to address their concerns.
Coun Trevor Cave, cabinet spokesperson for children's services, told the Chronicle: "While it would be inappropriate to discuss an individual case in detail, I can confirm that we have been in direct contact with the family and will continue to work with them to address their concerns and develop a way forward."