QUICK-THINKING gym members who helped save the life of a man who was stabbed twice during a daytime attack - before breaking his leg as he tried to escape - have been hailed as heroes.
Last Friday, Jonathan Burton was going through his paces at the Muscle Unit gym on Laxton Road, Athersley, when his lightning-fast actions helped save the life of a stab victim.
Police confirmed the victim has life-changing injuries and two people were arrested in relation to the incident, though one has been released with no further action to be taken.
The 28-year-old, who lives in Athersley North, said it was like any other day in the gym before the horrific incident took place.
He told the Chronicle: "Whilst we were in the gym we heard a scream and then a man came crawling in asking for some help.
"I ran over to help and myself and a few others managed to help him - that's when we realised he'd been stabbed."
Jonathan and two other locals, 37-year-old Lauren Rains and 27-year-old Blayze Brown, then turned their focus onto keeping the young man alive - though he was losing a lot of blood, and quickly.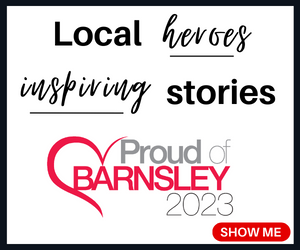 "I told him that we weren't going to give up on him and that we weren't going to let him bleed out," he added.
"We managed to look at where he'd been stabbed and as he stretched out his leg the bottom half of it just flopped - it looked like it was hanging off.
"A lady from the takeaway next door, Cali Cruz, then came and helped us apply some pressure.
"We then had to perform first aid for over 20 minutes or so applying pressure and a tourniquet to two parts of the victim's leg - saving it in the process and potentially saving his life.
"I used a knee strap which we use for weights but the blood wasn't stopping - that when we had to get another exercise band whilst Lauren from reception called for an ambulance."
After an anxious wait for the emergency services to arrive, the victim was then taken to hospital, much to the relief of Jonathan and those in attendance.
"When the police came they managed to get everybody out of the gym and that's when the ambulance arrived," he added.
It's not something that Jonathan expected he would ever have to do - but he's been thanked by the police for his bravery.
"The police said we'd done a fantastic job," he said.
"My dad took his own life and I wasn't there on the scene to help him - ever since then I've wanted to be one of the first to help someone when something like this happens.
"I went into fight or flight mode.
"It all happened so fast - when it first happened I thought that he'd hurt himself on some gym equipment but it didn't even happen there.
"I've been informed that myself and two others might be put in for a public bravery award.
"I think this shows that there are some good people in Barnsley - and that this community will always come together even at the most distressing of times.
"We want people to know that this happened outside and not in the gym - we don't want people worried about coming here."
South Yorkshire Police bosses have launched an investigation following the incident.
A spokesperson told the Chronicle: "We were called at around 6.15pm last Friday to reports a man had been assaulted on Laxton Road in the Athersley area of Barnsley.
"Officers attended and it was found the man had received two stab wounds to the leg, as well as a serious break to his leg whilst trying to run away.
"His injuries are believed to life-changing but not life-threatening.
"A 21-year-old man was arrested on suspicion of assault and later released with no further action.
"A further man, aged 18, has also been arrested on suspicion of assault and bailed as enquiries continue.
"Anyone with information about the incident which may assist officers is asked to report it via our new online live chat, our online portal or by calling 101.
"Please quote incident number 928 of July 7 when you get in touch."