BARNSLEY College's student-run radio station won the top prize in the Young Audio Awards.
The awards, which recognise young people with a passion for making shows and podcasts, were presented last Friday and Vibe Radio picked up the gong for Best Secondary School Radio Station.
They were presented by BBC's Radio 1's Jordan North and Kiss FM's Tyler West, and the students behind Vibe Radio received their trophy in a surprise appearance at college by Stephanie Hirst.
She brought with her a secret video message revealing the win, from Kiss Breakfast and Diversity dancers Jordan Banjo and Perri Kiely.
Barnsley College's head of radio Lee Barber said: "Vibe Radio has been such a wonderful way for our learners to gain an insight into the wonderful world of audio.
"Their passion, dedication and creativity are unmatched.
"Despite teaching a lot of those involved in the station, it would be unfair of me to take any credit for what these amazing students have achieved.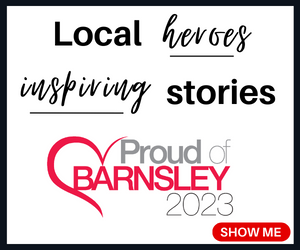 "They have driven this - this is their award."