HUNDREDS of Barnsley residents could be suffering from long Covid, new estimates suggest.
The Long Covid SOS charity said more public awareness and research is needed to support those with the 'debilitating' condition.
An NHS-led patients' survey revealed almost 1,000 Barnsley people who had tested positive for the virus still experienced symptoms more than 12 weeks later.
However, people who responded to the survey are likely more aware of their health problems so estimates may be high.
Ondine Sherwood, co-founder of Long Covid SOS, a charity set up to support people with the condition, said the proportion of people experiencing symptoms was 'very concerning'.
She said: "It's difficult to assess why this survey has captured so many more people who have long Covid, but it has long been clear to us that there are many who may not have regained their previous levels of health after Covid but haven't yet made a connection between the two."
She added the longer-term impact of Covid can be masked, particularly in older people and those with chronic conditions, but called for more public awareness.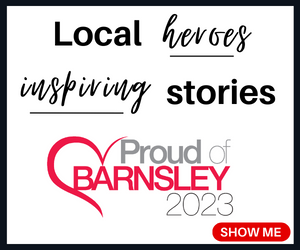 "The contribution it is making to the workforce crisis and healthcare burden on the NHS should not be underestimated," she added.
"Many people now debilitated by long Covid were previously fit and healthy.
"We need to get them well again so that they can return to making their contribution to society and to the economy.
"This means targeted research into treatments and best practice, and universal access to evidence-based rehabilitation."
Barnsley was one of the worst-hit places in the country for Covid cases, and more than 1,300 lost their lives to the virus.
A Department for Health and Social Care spokesperson said: "Most people feel better within a few days or weeks of their first symptoms and make a full recovery within 12 weeks.
"For some people, symptoms can last longer.
"This is called long Covid - it is a new condition which is still being studied.
"If the symptoms are having a big impact on your life, you may be referred to a specialist service, rehabilitation service or a service that specialises in the specific symptoms you have.
"Long Covid can have a debilitating impact and we are backing our world-leading scientists with over £50m to better understand the long-term effects of this virus and make treatments available.
"We urge anyone who is concerned about long-lasting symptoms to get in touch with their GP or visit the NHS 'Your Covid Recovery' website for further advice on the support available."