A DISABLED holidaymaker who was evacuated from a burning Greek island likened the tragic incident to 'something out of a horror film' - and blasted a holiday company for not taking control during the chaos which saw thousands repatriated to the UK.
Tracey Crossland, of Manor Road, Cudworth, flew to Rhodes with her friend, Michelle Fowler, with Jet2 from East Midlands Airport on July 19.
However, it wasn't long before the pair noticed something was amiss, with smoke 'filling the air' soon after they arrived at their hotel in Pefkos on the popular island.
Tracey told the Chronicle the situation worsened soon after and people 'feared for their lives' due to out-of-control blazes taking over the region.
"We were about two miles away from the epicentre of the fires - we knew something was wrong due to the strong smell of smoke in the air," she said.
"You could taste it in the air, it was that apparent - the skies were glowing and given it's quite a mountainous area, you could see the orange glow at night."
Planes were scrambled by the Greek government to attempt to quell the flames from the air and were seen by Tracey desperately dropping water onto the ground below, before the decision was taken to evacuate the hotel due to breezes spreading the flames.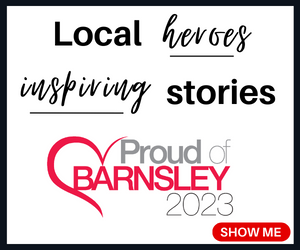 "It was just sheer panic," she added. "Nobody knew what was going on, kids were crying and their parents felt powerless.
"I'm disabled and have mobility issues, so it was a scary thing to go through.
"We found out we were being evacuated from our hotel at around midnight - it was pitch black, smoke choked the air, it was difficult to breathe, the orange glow of the fires could be seen not far away and it was like something out of a horror film.
"We got onto a coach but still had no idea where we were going."
Tracey and Michelle were taken to a school which had been transformed into a makeshift shelter for holidaymakers, before flights were chartered as part of a huge repatriation effort.
They praised the Greek authorities' responsiveness to the catastrophic event - which was allegedly caused by 'humans' and not soaring temperatures as first thought - but blasted Jet2 for their lack of communication.
"We had alerts on our mobile phones from the government and they were sent in several languages, so they really stepped up and handled it as best as they could.
"Jet2, on the other hand, were slow, they had no information and while we appreciate it was an extremely rare thing to encounter, they didn't act as we'd have hoped.
"It was a free-for-all situation at times - we had questions that couldn't be answered and it didn't alleviate anyone's stress.
"What we saw was truly shocking - people were struggling to breathe and although we're now safe, my heart goes out to the people of Rhodes who are now picking up the pieces."
A drop in temperatures and calmer winds helped firefighters get a handle on the blazes in Rhodes and all major fires were contained by midday last Friday, Greek officials said.
A Jet2 spokesperson said: "We know how important holidays are to our customers.
"Our experienced teams of customer service and risk and safety experts have conducted many rigorous and detailed assessments, including visits to every hotel and villa in affected areas, to understand what the holiday experience is like across the island.
"We continue to fly aircraft to Rhodes with no customers onboard, so that we can bring our customers back to the UK on their scheduled flights, as well as any additional Jet2 customers who wish to return to the UK.
"We know that many customers have been through a difficult time, however we have continued to work hard to look after everyone, and we are extremely grateful to our teams for their hard work.
"It is very clear how much people want to go on their well-deserved holidays, as the number of people rebooking holidays for this summer is hugely encouraging.
"We thank every single customer for their patience, understanding and loyalty.
"Following visits to Gennadi and Kiotari, we have taken the decision to cancel all holidays up to and including August 13.
"We are contacting affected customers to let them know how we can help them to arrange an alternative holiday or cancel with a full refund, which will of course be processed quickly.
"As always, our entire focus is on looking after our customers and colleagues."