THE Barnsley man who inspired thousands of locals to spring into action in aid of Ukraine has finally called time on the campaign after sending almost 200 tonnes of donations and raising £70,000 for the cause.
When Russia invaded Ukraine on February 24 last year, very few could have imagined the heartbreak the war could have caused.
But more than 62,000 deaths and 526 days later, the war is still wagering on.
At the height of the chaos, Pogmoor businessman Ryk Matysiak who has links to Poland, a country used as a safe haven chose to jump into action and support those in the war-torn country.
But he never thought he would have been able to inspire so many people across the town.
He said: "The war in Ukraine made me and other people angry and sad and we wanted to do something to right the wrongs that were happening right before our eyes.
"United for Ukraine was born and it helped to galvanise communities and brought out the very best in in our local communities.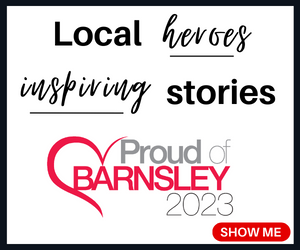 "So soon after Covid and lockdown it gave many people a purpose and energy to give their time, donations and their money to this worthy cause.
"With the family and business contacts I had in this country and Poland, I just wanted to take a van across to Poland full of donations, to help."
Ryk said he asked for the public's help and they 'gave, gave and gave'.
One van turned into:
Nine articulated lorries
Four large vans at £6,000 each
Almost 200 tonnes of delivered donations
Around £70,000 in donations.
140 frontline solider packs
32 hospital beds, and much, much more.
But the work has become far too much for Ryk who is struggling to juggle a number of his businesses and he's been forced to call time on the unbelievable work he and numerous volunteers have undertaken over the last 18 months.
"I've been mulling my final decision over for a few weeks now and have come to the conclusion that it's time to draw a line in the sand and wind up the non-profit organisation," the Proud of Barnsley winner said.
"I have tried to pass over the mantle but, like me, people have their own lives, interests and work and to take on this task and try to rally continued support is very difficult and time consuming.
"The media are not reporting the war as it once was and therefore it isn't at the forefront of our minds, so the effort to gather support is extremely difficult.
"Sadly the war goes on and the need is still as great if not greater, but the war has given us our own cost-of-living crisis and that is at the forefront of people's minds."
Ryk has urged others to not forget about Ukraine and has thanked all the volunteers who have supported the cause from the very start.
"Please don't forget about Ukraine or the good that has been done and the good that you can do if you want to make a difference," the former firefighter added.
"I'll finish as it started, I may still take a van to Ukraine full of donations and ask for help to fill it, but now I will know that in that van there will be goodness and no evil.
"It will be full of hope and not despair and so much love with not an ounce of hatred.
"I want to thank everyone for everything they have done it's not just been me, I couldn't have done it without everyone's help."