A NEW family of gnomes continues to grow at Sid Bailey Care Home.
The home - on Knollbeck Lane in Brampton - started this clay family when resident Beryl Kershaw, 87, moved in and brought her garden friends to stay.
Residents and staff alike instantly fell in love, and 'Beryl's Corner' was opened to display them alongise painted stones which she makes with the assistance of her carers.
Beryl told The Chronicle: "I've tried to name them all but I keep forgetting them - there's too many.
"Still I'm not tired of them yet - oh no."
The ones she has currently are named after her family, with a big one named Ken after her late husband who passed a few years back.
The gnomes have helped her deal with the move and major changes in her life, with staff ready to accomodate the struggles she faced however they can.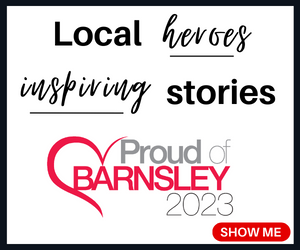 Due to the displays success, staff have now begun a collection to keep adding to their new garden display.
Sue Raventhorpe - manager of the home - added: "People are loving it.
"Beryl's in charge of it all - we'll keep going till she thinks it's enough."