'THOUSANDS' of Barnsley children are being left in limbo due to being stuck on mental health waiting lists as a result of a decade's worth of service cuts, according to a local MP.
As young people across the borough break up for the summer, Wentworth and Dearne MP John Healey released data showing over 10,000 local children remain on mental health waiting lists.
It comes as calls grow for the government to address their failed handling of related services across the country.
He recently took local headteachers to Westminster to meet with Schools Minister Nick Gibb to press for greater government support to help schools deal with the mounting mental health concerns they have to handle on a daily basis.
A survey conducted by John's team across Barnsley revealed all secondary schools - and a majority of primary schools - said there had been a rise in anxiety reported mental health problems for both pupils and staff since his original survey in 2018.
He said: "My survey confirms the mental health crisis in our schools has got worse over the last five years - for pupils and staff - yet there's still a serious shortfall in support.
"I will use the strong evidence in this survey both locally and nationally for improvements in mental health support for schools.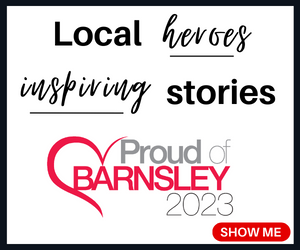 "These figures demonstrate just how much our community, and our children are suffering after 13 years of this Conservative government.
"Children should not be stuck in A and E because they can't receive treatment in the community.
"Waiting lists are soaring and patients are left receiving inadequate treatment, all as a result of the government failing on children's mental health.
"Once again, it's the most vulnerable paying the price for the Tories' shocking neglect.
"Our children deserve better - it's why the next Labour government will enshrine a preventative approach to mental health, opening mental health hubs for children and young people locally and making sure that all of our local schools have access to a mental health professional.
"I will work to promote a better understanding of the mental health crisis in our schools and the urgent need to improve the help available for youngsters staff and schools."
In Barnsley, 1,241 children aged between nine and 17 responded to a question on their mental health - with 23 per cent saying they were unhappy with it.
Meanwhile, 14 per cent of kids said they were unhappy with their physical health, six per cent with their friendships, and 11 per cent with their life overall.
Catherine Roche, chief executive at mental health charity Place2Be, said the pandemic exacerbated existing inequalities.
She added: "Our school-based mental health professionals have seen an increase in concerns around self-harm and suicidal thoughts in our secondary schools.
"However, we also know that there was already a big gap in support for children and young people even before the pandemic."