A BARNSLEY mum-of-four who was diagnosed with terminal cancer and given just months to live has seen the entire community rally around her in recent weeks.
Ashleigh Hamilton, 51, saw her life turn upside down after she was given six months to live late last year.
She is the mum of four children - 18-year-old Amy, Alicia, Aaaron and Alana - but has no immediate family.
One of her friends, Leesa Sharpe, told the Chronicle: "This is any parent's worst nightmare.
"Ash has been under some gruelling treatments - immunotherapy and chemo - just to help give her some more time with her children.
"Late last year she was diagnosed with terminal cancer and given six months to live.
"Amy, her eldest daughter, had to be 18 to stop the children from going into care and she turned 18 this week.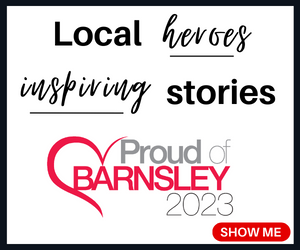 "Ash's wish was to keep all her siblings at home where she brought them up."
Amy said that her mum has fought incredibly hard over the past few months - but she recently received some devastating news.
Having recently been told that her mum is nearing the end, Amy is hoping to place her mum at Barnsley Hospice once her pain is under control.
Her cancer has spread to other areas, including her brain, and she has been told there's an increased chance of her mum not having long to live.
She said: "The doctors are wanting to get her as comfortable as possible and out of pain rather than proceeding with different treatments as the focus isn't on controlling the cancer anymore.
"Once her pain is under control we are looking for her care to be transferred to a hospice as the hospital have told us that the cancer has not only spread to new areas - including her brain - and increased but that mum hasn't got long left to live."
Numerous fundraisers have already been set up in the name of Ashleigh's children - and they've raised thousands since the turn of the year.
"As you can imagine this is devastating for Ashleigh and for the children," Leesa added.
"They are very close as a family as there are no other family members.
"They are a credit to their mum and they really don't deserve what they are going through.
"Life can be so cruel.
"Ashleigh has a strong character with a beautiful caring soul.
"She will do anything for anyone.
"The amount that has been raised so far is incredible.
"Earlier this year, there were two fundraising campaigns to help the children as they grow up without their mum.
"An incredible £6,000 was raised by Ashleigh's friends, the children's school and the local community.
"This is safe in a savings account ready for when the children need it."
The new fundraiser, a link to which can be found on the Barnsley Chronicle website, is seeking to raise £5,000 to pay for Ashleigh's funeral.
"I did originally put a target at £2,000 but quickly realised that a basic funeral costs around £5,000," she said.
"Ashleigh would like a quite small funeral and this fundraising would give the children a chance to say bye in peace and not have to worry about where the money was going to come from."