AMBITIOUS plans to make Barnsley a go-to destination for out-of-town visitors have been revealed - after leaders signed up to a pledge to boost the economy.
The South Yorkshire Local Visitor Economy Partnership (LVEP) - which involves the county's four councils - will showcase the town's culture, entertainment and sport offerings in a bid to attract more tourists.
It comes after Arts Council England selected Barnsley as one of its 15 priority places in the north, opening up the potential for new investment, while the Cultural Development Fund recently awarded almost £4m to Barnsley to create new studios and galleries, foster cultural hubs and support creative networks across the borough.
The partnership will allow councils involved to access funding streams, with support being provided by tourism body Visit England.
Key schemes - set to be delivered by 2025 - include The Seam in the town centre, a £3m investment into Wombwell's centre, a £9m youth hub near Barnsley Interchange and Market Gate's new bridge.
The Seam, on County Way, will cost more than £60m to deliver and pave the way for an 'urban village-style' development with housing and a multi-storey car park.
Improvements to Eldon Street's appearance and The NAVE - which will act as a home for the world-renowned Barnsley Youth Choir and provide a springboard to a new generation of singers - are also on track.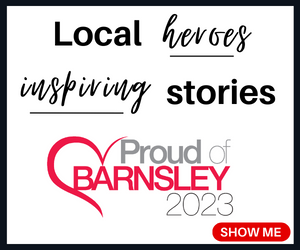 Council leader Sir Steve Houghton added: "The whole point of investing in the town centre in the first place was to make Barnsley a place where people want to come, and it's already gaining a reputation from not only local shoppers but from other towns and cities, too.
"A key part of that is down to the Glass Works and the associated work we're doing surrounding the overall scheme, which spans right from the Civic to the new bridge.
"The Seam is an exciting project that's forthcoming, as it effectively provides more housing opportunities in the heart of the town centre.
"It's fantastic that Visit England has agreed to the Local Visitor Economy Partnership.
"Barnsley is an award-winning place of possibilities and we've got so much to offer.
"Culture and heritage are in our roots and places like Elsecar Heritage, Cannon Hall, Experience Barnsley, Cooper Gallery and Worsbrough Mill attract people from all over the country.
"With our varied independents, great places for food and drink, and places to stay, Barnsley is the place to make memories.
"We look forward to working with our South Yorkshire colleagues to put our area firmly on the map."
South Yorkshire's Mayor, Oliver Coppard, praised the scheme.
He added: "We have a new opportunity to share our beauty, our history, our culture and our talent with the rest of our world.
"Our new Local Visitor Economy Partnership, being developed with the support of Visit England, will give visitors from far and wide the chance to explore the local area in all its glory.
"This will unlock more opportunities for local businesses, support the creation of jobs in the visitor economy and put us on the map as a tourist destination.
"We're already home to world-class sporting events, stunning natural beauty in the UK's oldest national park and some incredible cultural festivals.
"This partnership will help us build on these strengths."