BARNSLEY'S three Wilko stores could close their doors for good as early as next week - after a rescue purchase of the firm 'fell through'.
The three units are situated in the Alhambra Centre, Wombwell and Cortonwood and a spokesperson for the homeware store told the Chronicle earlier this month there were no plans to close them down.
However the GMB Union, which represents more than 3,000 Wilko staff, confirmed a rescue purchase of administration had fallen through.
It now means there will be 'significant job losses' across the town.
In a meeting with administrators on Wednesday, the union was informed there was no longer any prospect that the majority of the business would be saved.
This means that redundancies for staff in store and at call centres will begin over the next week.
Some stores may be bought, either individually or as part of larger packages, but significant job losses are now expected.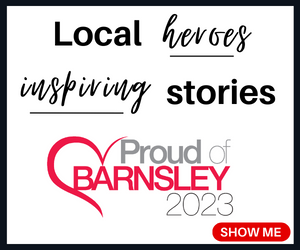 Andy Prendergast, GMB national secretary, said: "GMB Union will continue to support our members through this process and will fight to ensure they are consulted as per the law and receive every penny they are entitled to.
"We will fight to ensure people are held accountable for this situation for the simple reason our members deserve so much better.
"GMB will not forget the incompetence that has led to this collapse and will we not forget the dividends paid to the millionaires who gambled workers jobs on their whims."
Dan Jarvis, MP for Barnsley Central, told the Chronicle: "This is absolutely devastating news for the thousands of Wilko staff up and down the country, including those at our own Alhambra store, and is another household name lost from our High Street.
"It's encouraging to see that Wilko staff will have 'guaranteed interviews' at Dunelm, The Works, and Hobbycraft but they've been woefully let down by shareholders and deserve a fair settlement.
"If you have been affected by the closure of Wilko in Barnsley and need support, don't hesitate to get in touch."