BACK in 2002, as a 12-year-old, a pumped-up hot hatchback was released by Volkswagen and it left quite the impression on my future taste in cars.
Given I went on to buy multiple hot hatches as soon as I could, when I think about the early to mid-noughties, it is a period which spawned my absolute adoration for normal, daily cars which are plucked from mundane obscurity and transformed into B-road leviathans by clever engineers.
The car I refer to is the original R32 which, as its name would imply, had a 3.2-litre engine and curves Kim Kardashian would be proud of. Given it was based on the heavily criticised mark four Golf, which even in GTI guise was pretty woeful, it was fitted with a four-wheel-drive system, the sexiest seats known to man and a manual gearbox. Although the engine's power output of 240bhp would be scoffed at these days, the noise it generated cemented it as a truly memorable car and it's why - even now - when it's rarely spotted on the roads people fawn over it simply because it was special.
Another R32 followed when VW brought out the mark five Golf, but it never really had the gobsmacking looks of its predecessor, despite possessing all of its sibling's key characteristics underneath. However, it truly was a last-of-the-line car; soon after the '32' moniker was ditched and VW made its top-of-the-range Golf R, this time with a turbocharged engine which lost 1.2 litres, two cylinders and bucketloads of character.
The Golf line-up - now in its eighth generation - is now topped by this car, the R 20 Years, which looks equally as good as the car which started the dynasty. Sure, it's a big old lump these days, but it's jaw-droppingly handsome and is now a much more serious proposition thanks to its blistering pace which would bloody the noses of many cars double its £50,000 value.
When you dive into its spec sheet, it's perhaps hard not to feel a pang of disappointment with the 20 Years' recipe - it's certainly not a stripped-out special the likes of Renaultsport have given us in the past. However, stay with me: peak horsepower has risen from 316bhp to 328bhp and the headlines are detailed trim differences and equipment bundled in for the price.
You get the same exterior styling treatment brought to the standard Golf R, albeit with blue-coloured badges, contrasting mirror caps, an anniversary logo on the B-pillars, a '20 R' puddle light projection (perhaps a bit tacky) and a combination of three exterior colours: Lapiz Blue - which first appeared 20 years ago - Pure White and Deep Black. Lapiz-coloured alloy wheels are perhaps a tad garish, but on the whole it's typical hot Golf but with a few tell-tale touches.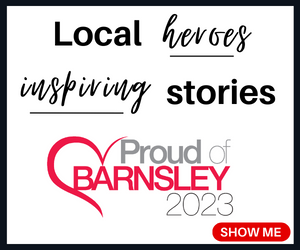 Its interior, as you'd expect, is fantastic. The seats are great, the quality is second to none and although the wrap-round look of the infotainment screen is aesthetically wonderful, the heater controls will annoy you within minutes. The scrollbar effect is slow, dim-witted and a simple, traditional alternative would be much better. One drawback is its steering wheel which, in my opinion, is far too thick and could be thinner.
Fire it up and your ears are met with a pleasing, purposeful burble emanating from its quad exhaust pipes. There's Comfort, Sport and Race settings, and additional Drift and Nurburgring driving modes. The latter is the one I often plumped for as it puts the dampers in their softest setting - perfect for our deteriorating road surfaces - but at the same time it ramps up the aggression on every other aspect, whether it's its gearbox, throttle response or suspension.
Under the bonnet, there's the familiar 2.0-litre turbo which has appeared in countless cars, but in 20 Years spec it receives an updated software package that allows its wastegate to open and the turbocharger to keep spinning during periods of trailing throttle. VW claim this change allows better response, but in truth you'd be hard pushed to tell the difference over the regular R, however boost does build more rapidly. The slight power hike is also negligible in driving terms, but its mapping allows it to feel much keener throughout its rev range, and as it's paired to a brilliant seven-speed semi-auto gearbox - also tweaked for more aggressive shifts - they marry up perfectly.
Get it on a fast, flowing road and you'll be bowled over by its point-to-point pace. It dissects corners thanks to its sheer poise, formidable grip and eats up straights, no matter what the weather's like, and it can be leaned on thanks to its four-wheel-drive security. It's trustworthy, it's entertaining and it'd take something with a lot of power to keep up with a well-driven 20 Years.
Is it as polished as, perhaps, a Civic Type R? No, but that's not a dig at the Golf; little is as sharp as that Honda, including thoroughbred performance cars, but what the VW is is a can-do-all hot hatch which is enormously good at whatever you throw at it. A fantastic, fitting version to mark the 20th anniversary.