A PAIR of Barnsley twins helped raised almost £2,000 for a children's charity recently.
Inspirational dads Paul and Michael Atwal-Brice completed The Superhero Tri - an inclusive triathlon - with 17-year-old twins Levi and Lucas, and Lotan and Lanson.
They completed the event which allows 'superheroes' with disabilities to either take on the course alone or to join up with a team of sidekicks to swim, cycle, and walk or run around the course.
Teams can either tackle the whole course together or divide and conquer by taking on a section each.
Levi and Lucas both have severe autism, developmental delay, severe learning difficulties, are pre-verbal, and can require round-the-clock care and supervision.
They are also severely epileptic and have been hospitalised throughout their lives due to seizures.
The Atwal-Brice family are keen disability advocates and were eager to take part in the Superhero Tri on behalf of Variety, the children's charity, after receiving sensory equipment from the charity, including bubble tubes and sensory lights.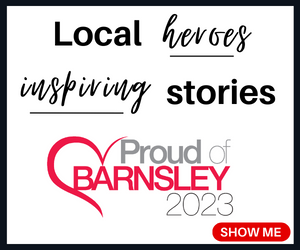 Since receiving the equipment, the boys have made incredible progress, developing fine motor skills, improving their social skills, and making more eye contact.
The family helped raise a total of £1,832 for the charity.