WORK to improve roads in Kingstone has begun and residents are being told to expect delays for the next month.
Highway resurfacing work is taking place on Keresforth Hill and Hall Road - and includes removing the existing carriageway surface, laying new tarmac and new road markings.
It's part of the council's multimillion pound highways capital programme which aims to to enhance safety and comfort for all road users, particularly in the challenging winter months.
To minimise disruption, the work will take place during the night between 7pm to 5am, under temporary road closures and signed diversions.
Coun James Higginbottom, cabinet spokesperson for environment and highways, said: "As part of the accelerated highways capital programme, we've committed to investing £20m to improve Barnsley's roads and transport infrastructure.
"I'm pleased to see the great progress that has been made already across the borough to make sure our roads are in the best possible condition they can be ahead of the winter months.
"The upcoming road closures around Keresforth Hill and Hall Road will only be in place for the necessary periods, to allow our Highways Team to complete their works.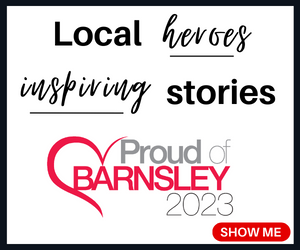 "I'd like to extend my gratitude to all residents, businesses, and road users impacted by our recent schemes for their patience and co-operation."