Between 2012 and 2022, Yorkshire and the Humber have seen a 43% decrease in the number of bank and building society branches in the area.
In Barnsley East, Barclays announced the closure of its Hoyland bank branch earlier this year.
I know that this has been a real concern to many local people and followed a string of other physical bank branch closures, such as Yorkshire Bank in Wombwell, as well as a decline in other services available on the High Street.
This was the last bank branch in the area and has left Barnsley East with no physical branches at all.
Though there has undoubtedly been a significant shift towards online banking, the closure of physical branches risks excluding certain communities.
More than three million people aged 55 and above have still never been online, with those aged 75 and over most likely to be excluded.
Furthermore, Age UK found that four in ten over-65s with bank accounts—amounting to more than four million people—do not manage their money online.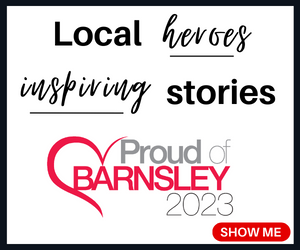 Many people have also taken to budgeting with cash during the cost of living crisis as a way of managing finances.
I have met with Barclays to discuss the Hoyland Branch closure and have been in regular contact regarding provision for those who require physical banking services.
I am pleased that Barclays opened their Banking Hub in Hoyland Library on 31st August. Local people will be able to meet with Barclays staff to access financial services, such as financial reviews, balance requests and digital finance support, without the need to travel into the Town Centre.
The service will be open on Thursdays and Fridays at Hoyland Library between 09.00am to 12.00pm and 1.00pm until 5.00pm each week.
Though I welcome the news that Barclays has opened this new hub, I know that many people are still concerned about how they will access cash in an increasingly digital society.
I understand this concern, and banking hubs like the one in Hoyland are an area to explore as a way of maintaining the physical services that local people know and use regularly.