A BARNSLEY artist is looking to follow in the footsteps of the Arctic Monkeys, The Killers and Kasabian when he headlines The Leadmill next year.
Daz Cadwallander, 30, is from Bolton-upon-Dearne and when he performs at the iconic Sheffield venue on February 3 he's hoping it'll be able to push his career on even further.
He told the Chronicle: "I started singing when I was around 17 or 18.
"I then started to write songs and it's just progressed from there - I'm an acoustic artist.
"We've released a song recently and it's done well - it's managed to get around 40,000 views across social media.
"We were on Radio Two in 2022 and now we've managed to get a gig at The Leadmill.
"This is the dream, I want to do this full-time.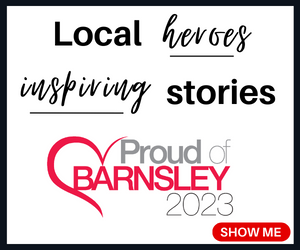 "I'm hoping to follow in the footsteps of some of the other big names that have been in there."
On the same bill, Barnsley band Civic Green will also be performing.
They were formed in late 2015 by lead singer Danny Hall and bassist Andy Lowman, both from Barnsley.
The band were named after the green outside of the Civic Hall in the town centre by the original drummer Adam Wright, who used to use the area as a 'misbehaving' teen.
Earlier this year, they performed in front of 11,000 fans at Oakwell before Barnsley's match against Portsmouth and, even though they were left with minutes to set up, they managed to put on quite the show - even earning the respect of then head coach Michael Duff.