A 'KEY part' of Barnsley's rich musical culture must be supported to continue its 100-year-plus history, according to a local MP who has backed ambitious plans for its members to move into a derelict hall.
Stephanie Peacock, who represents Barnsley East, recently met with Richard Windle, the manager of Grimethorpe Colliery Band.
The band - which formed in 1917 - give back to the local community through their charitable work and options continue to be explored in order for them to potentially move into Grimethorpe Hall, a dilapidated manor house on Brierley Road which has been unoccupied since the 1960s.
Ms Peacock spoke with Richard about the challenges that the band have faced and their opportunities going forward.
The MP said: "I was pleased to meet with Richard for an update on the activity of Grimethorpe Colliery Band.
"The band are a key part of Barnsley's history and they make us all proud by travelling across the world to perform.
"The band has some exciting prospects ahead of them and I can't wait to see what they do next."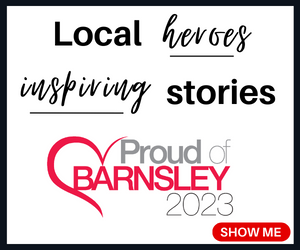 The Grade II-listed structure - which was built in 1670 for Robert Seaton - has long been the subject of a series of failed bids to bring it back into use since it was last occupied more than half a century ago.
It was escheated - which effectively means its ownership passes to the Crown when a company dissolves - and it is hoped that the MP's support, Historic England's acknowledgement of its importance and its Grade II listing will all go in its favour.
Ms Peacock vowed to use her position as the chair of the All Party Parliamentary Group for Industrial Heritage - which seeks to explore ways in which heritage sites can be repaired and repurposed for local use - to help the cause.
She added: "I am pleased that there has been some progress on the call to refurbish and repurpose Grimethorpe Hall.
"If the band's members were able to use the hall as their base once it has been deemed safe for use, that would be an excellent way to carry on the site's local heritage.
"The repurposing of Grimethorpe Hall would be a brilliant example of the importance of heritage sites to local communities.
"I am pleased to offer my support to this cause."