TWO Barnsley police officers have been praised after they jumped into open water to save a woman's life.
Last Monday, officers received a 999 call from a man stating that his daughter had entered open water - the phone call then ended but officers managed to get a description of the area.
PCs Ben Child and Adam Morton, based in the town centre, responded immediately and started searching for the pair.
Hearing his shouts for help, they found the man who was managing to hold his unconscious daughter's head above water.
Thankfully, the woman began breathing on her own and officers provided first aid.
Despite their own body temperature dropping from the cold waters, the duo remained professional and calm and continued to offer reassurance to the father and daughter while waiting for South Yorkshire Fire and Rescue to arrive with a suitable inflatable to get them safely for treatment from Yorkshire Ambulance Service.
Chief Superintendent Simon Wanless said: "The quick thinking and selfless actions of the two officers to enter the water saved the woman's life and possibly that of the father as well who had already been in the water a considerable time and was unable to get his daughter to safety.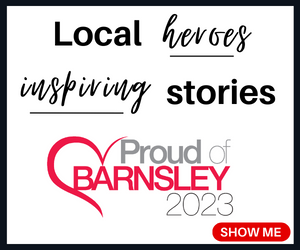 "The officers' heroic decision to place themselves at such risk to save the lives of members of the public is testament to their selflessness, bravery and professionalism.
"We're proud to have dedicated individuals willing to put the safety of others before themselves, well done and thank you to both PC Child and PC Morton."