POLICE officers' proactive patrols on the town's crime hotspots have seen a 'huge' reduction in antisocial behaviour across the summer - usually the busiest months for the crime.
The force has said the school holidays and summer time are normally a period in which they see an increase in reports of antisocial behaviour.
However, tackling drug use and referring 'troublesome youths' to court has ensured 66 per cent of areas across Barnsley have seen a 'notable' reduction in the crime.
ASB encompasses a range of crimes, all of which have a detrimental impact on people's lives and enjoyment of their communities.
Officers and teams from Barnsley Council have closed properties involved in ASB and drug dealing around the Summer Lane estate.
Closure orders ensure that no one can enter the property other than the tenant and emergency services or verified workers.
Problematic tenants have also been visited to inform them that if they don't follow regulations, they will have their home possessed.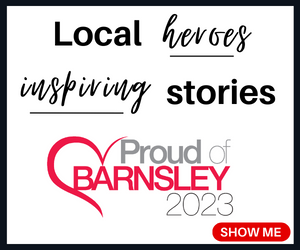 John Mallows, the neighbourhood chief inspector, said: "We are passionate about the communities we serve, we strive to create safer, more enjoyable places to live and work and unfortunately those that commit ASB can have a profound impact on people's livelihoods, physical and mental well-being.
"This work is a small fraction of what we do. We know that off road bikes remain a priority for our communities, and we have been working alongside the off-road bike team to intercept those using vehicles to commit crime and ASB.
"We are stronger with our communities, and I continue to thank those who support us by providing intelligence and reporting issues."
Parents of children involved in antisocial behaviour have also been issued tenancy warning notices. If they fail to take responsibility for their children's actions, they can face action from the council.
With cops on the ground, and dogs' super-noses, Operation Sidewinder has removed those causing ASB and using drugs in the town centre.
Cudworth, Darfield, Hoyland Milton and Rockingham are the areas that have seen the greatest reduction in ASB reports, with Hoyland Milton seeing the biggest 67 per cent reduction over the past two months.
The figures come after the force received £2.4m in government funding to tackle crime hotspots across the area.
Dr Alan Billings, South Yorkshire Police and Crime Commissioner, said: "Since the announcement was made a considerable amount of work has been undertaken across the county to ensure that the areas that suffer the most from ASB are the ones that will benefit from the funding.
"We have seen increased concerns around certain types of ASB in many areas and it is the one thing that residents always tell me about when I attend community meetings.
"The nature of ASB is relentless and can have a significant impact on individuals and communities, leaving them feeling unsafe in their homes and local areas.
"This funding is very welcome and will help us to do more in order to tackle ASB, which we know causes harm and anxiety within communities and businesses."