BARNSLEY East MP Stephanie Peacock completed a bus tour across the borough with the shadow transport secretary to highlight issues.
Last month, Ms Peacock invited Louise Haigh MP to travel her constituency on the buses - and the issues are there for all to see.
Over the past year, South Yorkshire has seen a whopping 15 per cent cut in bus routes.
In a bid to combat this, the South Yorkshire Mayoral Combined Authority placed a bid of £43m to the government's bus improvement fund.
However, the county received no funding at all.
Ms Peacock said: "I was really pleased that South Yorkshire Mayor Oliver Coppard came to Stairfoot a few weeks ago to meet with residents who are concerned about local buses.
"Private operators are allowed to pick and choose the routes and services they want, and local leaders, whilst communities don't get a say.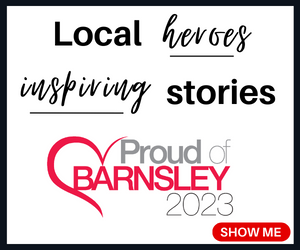 "We were joined by Darfield Coun Kevin Osborne on the 219 bus.
"We spoke about the fact that while some services are reliable, weekend and evening buses simply aren't and some areas of Barnsley have had their bus service cut off because of antisocial behaviour."
After meeting with other local councillors across the borough, Ms Peacock said that many areas of the town are poorly connected - and called for the government to do more to support some of the hardest-hit residents in the country.
"Next stop was Great Houghton where we were joined by Couns Jeff Ennis, Ashley Peace and Ruth Booker to talk about how many routes simply don't go where residents need them to.
"Many parts of the North East ward such as Shafton are poorly connected.
"Local buses are simply not working for local people."
South Yorkshire Mayor Oliver Coppard has slammed the government for the cuts - stating he is 'angry' about the way the government has treated Barnsley residents with such content.
He added he is doing 'everything in his power' to right the wrongs of the Conservative government.
"I am not just sorry we are in this position, I'm angry," he said.
"I'm angry that we have seen South Yorkshire's bus services get a fraction of the funding given to other places across our country.
"And while the government promised us levelling-up, in reality the bus network in our region is broken.( "Right now, the way our public transport system operates in South Yorkshire is broken.( "I'm doing everything I can to get the government to give us a fair funding deal, because bus services are vital.
"Not just for our economy, or so we can see our families, get to school or to work, but as a means of allowing people to access opportunity wherever it might be.
"That is even more true when we are facing a climate crisis."
Mr Coppard added that he is 'determined' to fight the bus cuts and get a fairer deal for those across the town.
"For the last 40 years, we have seen services get worse across our region.
"As fewer people get the bus, and bus companies cut more services, we are forced to step-in and pay for more and more services, and to stop some vital cheaper fares because the government have again cut the money for South Yorkshire's buses.( "I am determined to fight these cuts, so we can have the public transport system we need and deserve."(