SCORES of pensioners will be supported through the winter months thanks to a warmer homes scheme - after it was revealed more than 140 elderly people who live alone in Barnsley got through last year's freezing temperatures with no central heating.
Having received funding through Barnsley Council's household support grant, Age UK staff will now be able to ensure that older residents across the borough are able to improve their home's energy efficiency.
A warm homes check - which will be carried out at more than 100 worst-hit properties - involves a visit with a specialist advisor who will assess the home and provide helpful advice and practical measures to improve energy efficiency.
They can supply and fit free items such as insulation, draught excluders, radiator foils and energy-saving lightbulbs during the visit.
Age UK Barnsley's chief executive, Debby Bunn, said: "Winter is coming and we sadly know that some of our older residents will face the awful, impossible choice between heating and eating this winter.
"We are proud to be working with Barnsley Council to deliver free warm homes checks and practical improvements for residents in need of extra support.
"My message to older people who might be worried about winter is to get in touch with Age UK Barnsley.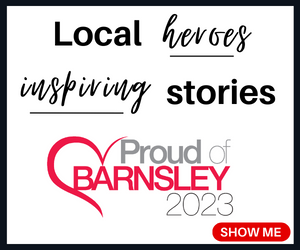 "These shocking figures clearly demonstrate of the impact of the cost-of-living crisis on older people in Barnsley.
"Our advisors are available throughout the year so please don't leave it until it gets cold again to get in touch if you need help.
"Help is on hand to support those in need."
Age UK said Census figures - which show 148 over-65s live in homes with no central heating - are 'of tremendous concern' and urged the government to make sure preparations for next winter are better.
Dozens of so-called 'warm banks' opened their doors for cold Barnsley residents to use as temperatures plummeted last winter, with easy-to-access sites such as libraries and churches opening their doors - many of which were in partnership with Barnsley Council.
Caroline Abrahams, charity director at Age UK, added: "Living alone can make this situation worse as it means that one person's income has to stretch further to cover the fixed costs of heating a home, and it can, in some cases, lead to social isolation, which can have additional negative consequences.
"Expanding central heating access and providing suitable alternatives to keep older people warm will be absolutely key.
"These figures are of tremendous concern as older people lacking central heating often find it very difficult to stay warm during the winter months with potentially serious consequences for their health and wellbeing."