SOUTH Yorkshire Mayor Oliver Coppard has started a new campaign to save the town's bus network - after it was revealed that Barnsley will see the biggest cuts across the area.
The campaign, '50 days to save South Yorkhire's bus network', highlights the 'devastating downgrade' of bus routes across South Yorkshire inflicted by cuts in government funding.
By November 1, evening and weekend bus routes will be affected unless further support is secured.
In Barnsley, a reduction in the frequency of the routes in the evening will drop to 58.5 per cent of its existing mileage, and 59.4 per cent on Sundays.
The figures are much lower than anywhere else in South Yorkshire.
The Bus Service Improvement Plan announced by the government in May distributed funding for bus services across Manchester, West Midlands and West Yorkshire, but denied South Yorkshire a boost.
Young people are worst hit, with the removal of the Zoom Beyond pass providing concessionary travel for 18-21 year olds, and increases to children's fares.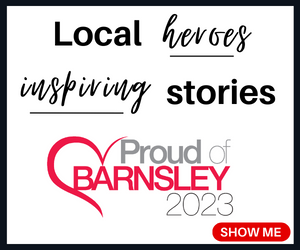 The evening economy is also adversely affected, as the government penalises South Yorkshire and pits regions across the country against each other instead of providing this essential public service.
Mr Coppard said: "Wherever we look in our country, public services are crumbling.
"But public services aren't added extras - the clue is in the title, they should be there to serve the public, when we need them, where we need them.
"I'm determined to fight for a fair funding deal that gives us a public transport network that is reliable, efficient and affordable, and that actually serves the needs of our communities.
"Because as it stands we're losing out."
Mr Coppard has started his tour of the region which will reach other 600 people at 23 locations, including in Cudworth and Hoyland.
He attended a meeting in Great Houghton on Tuesday.
"The government promised us that levelling-up would mean a London style transport system here in South Yorkshire, but that vision is further away than ever," he added.
"That's because we simply haven't had the investment we need to make that promise a reality.
"That's why I'm asking the Secretary of State for Transport to meet me, urgently, because the challenges we now face across our public transport network deserve to be a priority."
The campaign will highlight the impact of bus closures on people's ability to get to work, health appointments, childcare, and school as well as the knock-on effect on air pollution and our climate due to the likelihood of heavier car use.
The downgrade and closures will become live from November 1 unless funding is secured.
Barnsley meetings.
Dearne Playhouse, Washington Road, Goldthorpe - October 5, 6pm to 8pm
Dorothy Hyman Sports Centre, Snydale Road, Cudworth - November 7, 5pm to 7pm
Barnsley Digital Media Centre, County Way - November 9, 6pm to 8pm.
Hoyland Leisure Centre, West Street - November 13, 6pm to 8pm.