YOUNG women in Barnsley are more than four times as likely to end up on hospital after harming themselves as their male counterparts, new figures have revealed.
The latest data from the Office for Health Improvement and Disparities shows there were around 200 hospitalisations of young women and girls aged between ten and 24 in Barnsley for self-harm in 2021/22.
It meant there were 1,051 admissions per 100,000 adolescent women in the area that year.
However, this fell to 234 admissions per 100,000 adolescent men, meaning a young woman was around four-and-a-half times as likely to be hospitalised for self-harm.
This followed the trend across England, where there were 35,000 hospitalisations of young women and girls due to self-harm in 2021/22.
This was more than four times as many admissions as for young men and boys.
It comes as the government published the National Suicide Prevention Strategy on Monday, which launches more than 100 new initiatives to reduce suicide rates within two-and-a-half years, and includes a particular focus on young people.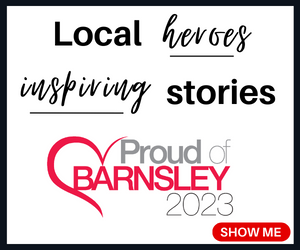 The government pledged to implement a new national alert system - where people can notify relevant authorities about individuals, suicide methods, or risks - and improve school mental health services so half of pupils can access support by March 2025.
Mental health charity YoungMinds said the figures are 'deeply concerning' and urged the government to prioritise young people's mental health and address the root causes.
They said access to early support is vital for young people, but that many who self-harm struggle to reach out, facing 'high thresholds and long waiting lists before receiving any treatment which can have devastating consequences'.
Tom Madders, director of communications and campaigns at the charity, said: "To turn the tide on this crisis, the government must start prioritising young people's mental health by setting out a clear plan to drive down prevalence and address the root causes.
"This includes providing early support in communities, increasing help in schools, and reducing waiting times."
Professor Peter Fonagy OBE, chief executive of the Anna Freud mental health charity, added: "Pressure to look a certain way, achieve academically and comparison on social media all contribute to setting the bar much higher for girls and young women within society.
"By recognising these types of drivers of anxiety and distress in our children and young people earlier we can help to develop and improve intervention programmes."
The Department of Health and Social Care said the government is investing billions of pounds into its mental health services in a bid to lower the shocking figures.
A spokesperson added: "We're extending coverage of mental health support teams to at least 50 per cent of pupils in England by the end of March 2025.
"An extra £2.3bn a year is being invested in NHS mental health services by March 2024, so an additional 345,000 children and young people will be able to access NHS-funded mental health support quicker."