A CORONER halted the inquest of a Barnsley man found hanged after a surprise witness suggested his cries for help may have gone unanswered by health professionals.
Chris Thorpe, 56, of Birdwell Common, Birdwell, was found by police at Rockley Woods close to the M1 near Pilley on January 9.
At the inquest at Sheffield's Medico Legal Centre on Monday coroner Chris Dorries told Mr Thorpe's parents the hearing would be straightforward and over in 'about an hour'.
But halfway through the hearing Adrian Kilbride, a neighbour and close friend of Mr Thorpe who had been attending as an observer rather than a witness, shouted from the public gallery details about the state of his friend's mental health that Mr Dorries had not been aware of.
Mr Kilbride was then asked to step into the witness box, where he was sworn in and revealed Mr Thorpe had been seen by an out of hours doctor on the morning before he was reported missing to police, that he had also visited Barnsley Hospital later that day to seek help, and made phone calls and left messages with the mental health team which had allegedly gone unanswered in the weeks before his death.
All three suggestions were previously unknown to Mr Dorries after months of investigation on his behalf.
"We were very close, he was like a brother to me," said Mr Kilbride, who said he saw his friend several times a day and often discussed his mental health.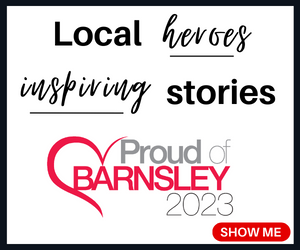 "I sincerely believe he had tried to seek help."
He said his friend had spoken about a 'very positive' meeting with the mental health team, but in the days that followed his mood had deteriorated, and he had tried to ring the team back.
"He told me 'they're not getting back to me'," he said.
He said he had last seen Mr Thorpe on the Friday, three days before he was found dead, but the following day at about 5am Mr Kilbride had bumped into a doctor who was leaving his friend's house.
"I asked the doctor 'is he OK' but he just said 'he's fine'."
Later that morning his wife had been visited by Mr Thorpe, who said he was going to the hospital to try and get help.
On the Sunday, Mr Kilbride reported his friend missing to police, and on the Monday he was found dead.
The hearing had earlier heard from senior community mental health nurse David Hancock, who visited Mr Thorpe on December 13, four weeks before his death, after receiving a referral from his GP only the day before.
Mr Hancock said Mr Thorpe was depressed but very willing to receive help and had described his mood as 'seven out of ten'.
He had no previous history of mental health issues, and no family history. "He'd tried to manage his symptoms himself but was struggling to do that and he accepted that our service might be able to help."
He had already been prescribed antidepressants by his doctor, and Mr Hancock arranged for him to be allocated an appointment for therapy to tackle his issues.
He was given a number to call if he needed to speak to anyone. Mr Hancock said he had no further contact and had been very shocked to learn of Mr Thorpe's death.
"He showed a good insight into what his problems were, and also some of the stresses he was under."
It was during his evidence that Mr Thorpe's mother Barbara had asked why her son's calls to his office had gone unanswered, and Mr Kilbride interjected.
Mr Dorries said he would adjourn the inquest until November 27, saying he needed to establish whether there was a 'hole' in the systems which are in place to support vulnerable people suffering mental health issues.
"I need to satisfy myself that it isn't a big hole, and to find out whether there is a small hole that this gentleman has fallen through," he said.