SEVERAL chimneys in the Dearne area were badly damaged and a Wombwell teenager was injured when an earthquake struck early on Wendesday.
In Bolton fire-fighters began to dismantle Edwina Balnave's chimney on Mexborough Road on Wednesday morning.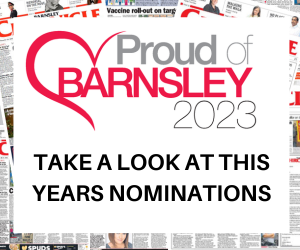 Mrs Balnave was woken by the earthquake which struck at 12.57am. She said: "I heard this horrendous noise. I waited until daylight to go and look outside, and I saw the top of the chimney had come loose. I phoned the police and they sent a fire engine.
"They started taking down the bits that were unsafe. It makes you wonder out of all these chimneys , why is it just me?"
Around the corner in Wath Road, Andy and Lynn Stanton had a more disturbed night. They heard the chimney stack collapse and rubble crashed through the roof, but it did not come through the ceiling. Andy said: "We could hear the rubble landing on the ceiling. We just thought 'get out, as soon as possible'. We went outside and it had all come down. I suppose we were lucky we didn't get hurt."
In Houghton Road, Thurnscoe, Violet Duke's chimney also collapsed. She said: "It woke me up I heard the chimney sliding down the roof. Someone said it was an earthquake but I said 'Don't be daft'. But I put the news on and saw they were right. It's hard to think of it as an earthquake. I just can't believe it. Even now it doesn't quite register."
The earthquake measured 5.2 on the Richter scale of earthquake intensity. Its epicentre was 50 miles away in Market Rasen, Lincolnshire.
Meanwhile, in Wombwell, David Bates, 19, was asleep in his bed on Barnsley Road when a large piece of stonework crashed through the roof and hit him in the waist, crushing his pelvis.