Is it possible to communicate with the spirit world? When sceptic Luke Watson heard a medium was putting on sessions entirely for charity he went with an open mind to meet him.
APPROACHING any form of spirituality with a degree of scepticism, but a mostly open mind, seems to be a happy medium.
Table-tipping is simply what happens when you get half a dozen tense individuals to place their hands on a flimsy table and start turning the lights on and off; the Ouija board started as a game marketed and sold by an American businessman.
The person you likely imagine when thinking of a 'spiritualist' is the shiny, slicked-back, waistcoated figure asking audiences if anyone knows a Frank (or possibly a Fred) and sending forth vague messages from the other side.
But the experience could equally be chatting to Pietro Politano, one-on-one in a small office in Fairfield House, on the edge of Churchfields Park.
Sitting on a plastic chair, cross-legged in jeans and a t-shirt, Pietro's disarming presence makes his casual disclosure that a relative of mine who died three years ago is 'in the room with us' feel as natural as asking about my day.
"A lot of people hear, and then see and then feel, and then think," he says.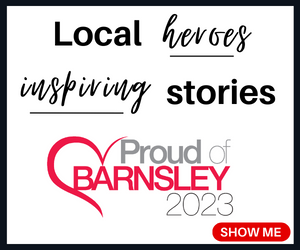 "I see spirits through my mind's eye, but it's their character that comes through the most.
"If I'm relaxed and at ease, I just pick them up.
"It reminds me a bit of being in Asda and passing people talking to each other at the shelves, and hearing bits of conversations."
Pietro, 40, moved to Barnsley from outside Florence, Italy in 1997 with his Italian father and mum from Kexborough.
He studied at Barnsley College before departing for the Pitt Street Spiritualist Church, where he spent three years developing the gift he says he's had since childhood.
With a simple desire to use spiritualism to help people, breaking away to start his own centre dubbed Spiritual Awakenings was always on the cards.
"I'm not here just to make money out of people, even though obviously it is my full-time job," Pietro says.
"There are a lot of charlatans out there.
"I'm always thinking your loved ones wouldn't lie to you, so why should I?"
Those 'charlatans', Pietro explains, will be more than willing to tell people what they want to hear in order to turn a quick profit.
In contrast, he says his readings are an 'experiment' with no guarantee what will be uncovered.
"I've had people coming to me and asking if their husbands are cheating on them," he adds.
"But I can't tell them that.
"There's no umming and ahhing, I'm straight-laced.
"I want people to take support and encouragement from my sessions.
"I have had children come and dance on the tables for their parents.
"One father thought I had put magnets under the table at first, he thought it was a trick.
"But to be able to say to a parent that their child is there, and they're OK, you can't quantify that feeling."
His revelations are at once general and oddly detailed as he discusses aspects of my life I've barely thought about, let alone said out loud.
Work, relationships, even my driving habits get an airing in an hour-long, three-way conversation between myself - mostly just bemused nods and murmurs - the medium, and the spirit world.
And whether it's a 'team' of helpful spirits or a clever combination of body language reading and psychology, the reading is a positive experience, Pietro tempering the initial cold shock of messages from the spirit world with reassurance and positivity.
It comes across more as a form of counselling than the expected paranormal melodrama, with Pietro's own mediumship and Reiki specialities expanded by a range of students and guest speakers.
The non-confrontational approach - Pietro says he's 'never had anyone fall out' at a session - has allowed the self-professed 'Barnsley lad' to develop a community around himself.
More than 5,000 people follow him on Facebook, and you don't have to go far to find someone who has experienced a reading.

Fundraising tops £20,000
THERE is another side to medium Pietro Politano's use of the spirit world to help others his charity work.
Pietro estimates he's raised more than £20,000 for local charities, and his recent support of Butterflies Dementia Support group has seen him raise around £1,000 for the charity.
He says his grandmother's experience with dementia pushed him to help the group.
And after members began attending spiritual awakenings, a partnership was formed with Pietro so far putting on three different evenings for the group since June.
"When it comes close to home and starts to affect people you know, you want to do anything you can to help," says Pietro.
"It's nice to see them get something out of that support system.
"It supports them where they wouldn't get it anywhere else."
Butterflies founder Julie Brown says Pietro's continued support gives the group more than just vital funds.
"It's good for him to think of us and help us in so many ways," she says.
"I can't comment on whether our members get anything spiritual, but having that belief in something takes them away from some difficult situations."
Pietro says his work, particularly at events such as these, can act as a source of comfort for those dealing with grief.
And being in the position of supporting people approaching their later years or who have lost loved ones, while speaking to those on the other side of death, has given Pietro an understanding of death as a part of life.
"We are told we have to grieve," he says. "And we're expected to grieve in a certain manner. But we're never taught how.
"A husband's grief will be different to that of a son or a daughter.
"People usually just stop talking about it, but we have to talk.
"I believe that when we've achieved everything we need to achieve, that's when it's our time to go."