A DUNKIRK veteran who was unexpectedly reunited with his brother while on a boat from South Africa during the Second World War has celebrated his 104th birthday.
Danny Smith, who now lives at Ward Green Lodge, originally named Edwin Verdun Smith, was born February 26, 1916, in Mountsorrel, Leicestershire.
In 1940, Danny enlisted into the Royal Army Service Corps and was sent to France where he became a mechanic.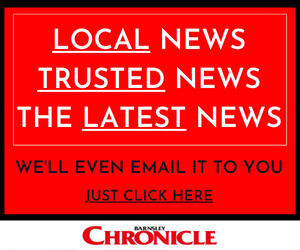 During his time at Dunkirk, Danny was driving a breakdown lorry when he became separated from his company and had to walk for days to be evacuated from the beach.
On Wednesday, Danny celebrated his 104th birthday with his daughter Elaine.
"It's pretty amazing that he's turned 104 - he's had a pretty long and eventful life," she said.
"One of my dad's highlights was when he was based in North Africa during the Second World War and his older brother was based in Burma.
"He's a very determined character, very pragmatic, always does his duty and is just a proper gentleman.
"He has a sense of humour and like his grandchildren always say, he has a twinkle in his eye, and likes a laugh and a bit of banter."
When asked what the trick to long life was, Danny had only one tip.
"I've always done what is expected of me," he said.