VITAL community responders are being sought to help deliver basic supplies to self-isolating residents across Barnsley after more people took government advice to stay indoors this week.
Following measures put in place by Prime Minister Boris Johnson regarding the coronavirus outbreak on Monday, communities across the borough have been advised to only travel if necessary in a bid to reduce the spread of the deadly virus.
The elderly are among those at high risk and as they are unable to leave their house are reportedly struggling to pick up the basic supplies they need to survive.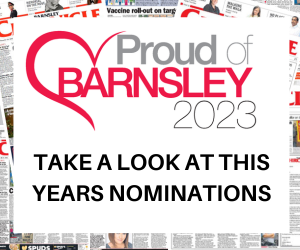 Bosses at Barnsley Charity Voluntary Service (CVS) believe social isolation a long-running issue in communities in the town could be compounded as a result of the virus and are seeking volunteers to sign up in a bid to help those most at risk who may not have families to rely on.
"As we all find ourselves in this unprecedented situation and facing the impact of coronavirus, we want to make sure our communities are supported across the borough," a CVS spokesman said.
"CVS is working with Barnsley Council to mobilise volunteers to give their time, no matter how big or small, to make a big difference during these difficult times.
"We know that residents play a huge role in building strong communities and that many have already been asking how they can help.
"If anyone would like to volunteer their skills to support the most vulnerable, we can find an opportunity that works for them.
"CVS has experience of supporting volunteers in a range of roles across our borough, and our teams are on hand to make sure that skills are used to help others during this time.
"We are currently identifying those who are most at risk in our communities and want to make sure we can provide targeted support.
"Volunteers are needed in this unprecedented time to ensure that the impact of the virus is as minimal as possible the elderly need help."
CVS leaders have appealed for people to get in touch if they can spare time to chat on the phone with those who might be lonely, do shopping and drop off supplies, deliver library books to keep self-isolating residents' minds active or administrative work.
"Volunteering is a meaningful way to help those who need it most," the spokesman added. "It's especially so for those who are isolated or distanced from social interactions.
"From food shopping to befriending, there are lots of different options that will have a big impact on Barnsley's communities."
Visit barnsleycvs.org.uk to sign up.