A BARNSLEY man who has raised thousands for Macmillan Cancer Support is urging everyone to stay safe during lockdown.
Duncan 'Jolly Green Giant' Elmer, from Worsbrough, who has raised a total of £75,600 for the charity, has had to halt his fundraising following the government's orders to stay home.
He said: "I'd love to be out collecting and bringing in those pounds for Macmillan but I can't.
"I urge everyone to listen to the government's advice - we've done a four-week stint now and taking on another three weeks, but we can do this together.
"The nurses and everyone who work for the NHS are putting their lives on the line every day for us - we owe it to them to do what we can."
Duncan, who has been fundraising for the charity for three years, dedicated his retirement to start collecting after he lost his wife Kathy to cancer, aged 43.
"As people can't drop a pound into my bucket in the supermarket, we've set up a page where people can donate online if they want to on my section on Macmillan's website," he added.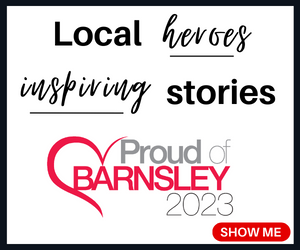 "I have seen the great work of this charity first-hand and your donation really does make a difference.
"All I want is for everyone to be safe, if people stay at home now, we'll all be able to get out sooner."