BARNSLEY Council bosses have admitted there is growing uncertainty around future funding to help kick-start the town's post-lockdown economy - after revealing it is already facing a £25m deficit.
During a virtual meeting of the council's overview and scrutiny committee on Tuesday, Coun Jake Lodge asked senior leaders what would be done for areas such as his Worsbrough ward, which a study found was in the top ten areas in the country set to be most severely affected by the loss of income from lockdown measures.
Coun Lodge asked: "Centre for Towns recently published a report which showed Worsbrough to be in the top ten list for areas most at-risk after Covid-19. What support will be given to wards like mine which already suffer from significant social and economic issues?"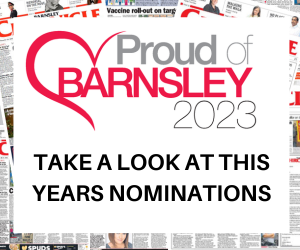 Sarah Norman, chief executive of Barnsley Council, said the characteristics of Worsbrough 'applied to many areas throughout Barnsley', and economic recovery was a big challenge facing the council.
She added: "That challenge continues, it's certainly something we're very focused on in terms of our own recovery planning - it's one of the five strands within our recovery plan.
"We're also working closely with the Sheffield City Region, which is doing a South Yorkshire-wide piece of work around economic recovery.
"The government has made it very clear it will be using mayoral combined authorities as a key vehicle for addressing economic issues as we start to recover from this crisis.
"In addition, we have commissioned our own economic impact assessment to look at the impact on retail and the high street, in order to inform planning going forward.
"Yes, we are concerned about places like Worsbrough. We are equally concerned, to be honest, for all the different communities throughout Barnsley and I think this is going to be a big challenge and a big theme of our recovery work and how we get Barnsley back on its feet."
Since 2010, savings of an estimated £107m have been made, including £5.8m which will be made this financial year, while jobs across the council have also been cut by nearly 40 per cent as a knock-on effect.
While it has been the hardest-hit local authority in the country, the Local Government Association (LGA) recently praised its leadership and financial work during times of adversity and the council subsequently invested £20m into key services as part of its budget.
Sir Steve Houghton, leader of the council, admitted the local authority is already facing a £25m deficit, and the government has made it clear there is no further funding for economic recovery.
He added: "The worry we've got is at the moment, the government's message is there is no new money for recovery.
"Given that the council has already got a £25m deficit on its year's budget, I wouldn't want to get expectations up that there's going to be masses of investment around the borough to pull places back.
"The government said they are going to look at existing funding schemes and adapting those to fulfil that recovery process.
"There's a lot of uncertainty around - first of all about the council's own financial position, and we are meeting virtually with ministers to lobby to try and make sure local government gets if not all, then a big chunk of that funding gap covered off."