TOBY Burton writes from his own life – sharing both the light, and the dark. Luke Watson talks to the singer-songwriter about finding the right words, getting a band together, and why he's not worried about seeing concert-goers standing still at his shows...
Music brings people together – but it can equally be an intensely private experience.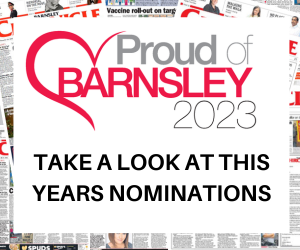 For every festival great or 1am nightclub tune, there might be one song that never leaves the confines of your bedroom – it's yours, and you might never share it with anyone.
Thousands of people could love that song, but it'll never be in the same way that you do – you've lived every word.
Toby Burton's music seizes upon those quieter, more intimate moments in life – the awkward silences, unsaid words and missed opportunities – and shines a light on them.
Like the introspective artists he's grown up listening to, Toby writes songs from his own experiences – using words and phrases he's heard (or overheard) as deft lyrical shorthand for more universal themes.
"The main idea came from a conversation I had with somebody," the 22-year-old said of his latest release, 'All Night Long'.
"You go out and you spend some time with somebody and really enjoy it, but you don't know when you're going to see them again.
"It's a mix of excitement and that other side, that's a little bit sadder.
"It's kind of appropriate for what's going on now, even though I wrote it a while ago.
"Normally when I'm writing I'll start with something really specific, and mix in other stuff and potentially make some elements up.
"The lyrics might make more sense than something I would actually say at the time."
The song offsets a breezy folk-tinged chord progression with Toby's downbeat, reticent words.
As he and the person he's singing to are 'standing on the platform edge, drinking and talking', he's already thinking about what happens next, when the night is over and they leave – asking them to 'just keep talking'.
There's a certain catharsis to songwriting, to be able to redraft conversations over and over again until you find the ideal words.
"There are those times where you struggle to say something and then think of something better, hours later while you're in the shower," he added.
"It used to happen a lot when I was younger – I think as I've got older, I consider what I'm saying a bit more before I say it."
Toby's EP Fall Into You, recorded during his time studying music technologies at Huddersfield University, has this quality in abundance.
For someone who's lived with anxiety since his early teens, the five-song collection of raw guitar and piano-led ballads stands as an attempt to come to terms with this – and connected feelings of longing and heartache – through the telling of these semi-autobiographical narratives.
"It's something worth writing about," he said of songs such as the title track, which was borne out of an exercise in writing down the things that were making him anxious.
"I don't necessarily intend to, but if it comes up while I'm writing, then why not?"
Picking up piano at primary school and guitar a few years later, Toby said his first forays into writing were 'pretty rubbish', while he uploaded somewhat ill-judged cover videos to YouTube.
As he got older, he realised he wasn't simply trying to mimic the musicians – Bon Iver, City And Colour and Lewis Watson – he idolised, but capture the personal connection he'd felt with their music in his own compositions.
"Everyone has a few songs they listen to and just connect with," said Toby.
"That's why I wanted to start writing, because the songs I was listening to had such an impact on me.
"I want to try and get that across in my music.
"You feel closer to a song if you know the feeling behind it.
"You can always tell at gigs who's really responding and relating to what you're singing about.
"Even with the songs that are a bit more energetic, you see people dancing along but occasionally see someone stood there quietly, like they're thinking about it a bit more and taking it in.
"It's always nice to finish a song and see people clapping and cheering, but when you see somebody connecting with the music in that way, it almost goes further than enjoying it."
After a few years of performing solo, Toby brought in drummer Anthony Walters, bassist Josh Fielden and guitarist Charlie Hulejczuk for his first full-band show at Huddersfield's Parish in February.
While having more bodies making more noise on stage might have suffocated the more exposed side of the music, he found the increased possibilities to shift the dynamics made those moments of connection hit even harder.
"At the show in Huddersfield, a couple of songs were dedicated to just being solo moments.
"We worked the set around those moments where it dropped silent, and tried to get people's attention before bringing the energy back up.
"You see some bands where it's 100 per cent, all the time. But having those pockets of quiet in the set is kind of cool.
"We're never jumping and thrashing around on stage, but having drums and a beat behind you means you can still get away with those darker lyrics by lifting other elements of the song up.
"If I write something personal to me, it can drive the song – finding the meaning behind a song and pushing that through the instruments."
NOW working as a technician at his old school, Toby has spent time walking the quieter parts of home village Cubley during the lockdown, occasionally sorting out Zoom meetings and online class materials.
Working with a live band was the latest in the series of 'little steps' he sees his musical progression in, with playing Cawthorne's Underneath the Stars Festival and his first headline show among earlier milestones.
"A few years ago, the first step was playing a reasonably-sized venue in Sheffield, and I did that," he said.
"The next step was playing the O2 Academy, which I've done a few times now.
"My next goal is to do a run of decent gigs, and see a few different places.
"Gigs are ultimately where I'm going to build up that interest and audience, and once I've got that I'll probably look at bringing out some new material."
He's already got a solid body of work to call upon, but Toby said having the band behind him has transformed the usually solitary process of songwriting.
"A lot of new stuff I've been writing with the band in mind, because I know we can make it a reality," he said.
"I've started looking to do more writing sessions with other people, as it's inspiring to find out how different people write things.
"The more experience you can have of that, the more you can put into your own stuff."
He admits he doesn't tend to plan too much – which comes across in his songs which, while made by someone who studied music at degree level, revel in minor imperfections.
'Home', for example – the final track on Fall Into You – is a sparse piano-led song recorded in one take in the basement of the house he'd lived in while at university.
"There are little quirks that come about as part of the process, like recording vocals on a mic meant for guitars," he said.
"I know some really good producers acknowledge that things don't need to be super clean, and songs can sound professional without getting rid of the nature of the song.
"I've not got any issue with any song I've released – a lot of my older songs I did on uni equipment with a bit of knowledge and not a lot of money.
"There's a certain charm to having things not be as polished."