BARNSLEY Council is set to be 'short-changed' by the government in the latest wave of financial support to the tune of £1.4m - despite leaders urging bosses to provide urgent help to the cash-strapped local authority.
The town received £8.1m in the first tranche of Covid-19 funding - the lowest in South Yorkshire - and will pocket a further £6.8m in the second round, down 16.7 per cent.
It comes despite a fresh warning being given by council leader Sir Steve Houghton, who warned the black hole in its finances will have 'an immediate impact and for many years to come'.
Barnsley Central MP and South Yorkshire Mayor Dan Jarvis said: "The town has been short-changed by central government - this announcement follows a decade of austerity that has seen Barnsley Council's budgets fall by over £100m with 2,500 fewer staff employed than in 2010.
"Independent research shows that we are the hardest hit borough in the country.
"In the face of the gravest public health crisis in living memory, national government is making it harder for boroughs like Barnsley to deliver vital public services.
"Throughout this crisis the council has been working harder than ever to protect the vulnerable, provide frontline social care and ensure public services keep running in our time of need.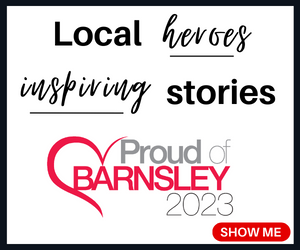 "Now this shortfall risks leaving our people and communities without vital support, with our cash-strapped council left to foot the bill.
"When we overcome this virus, there can be no return to a failed status quo.
"Instead, the government should ensure that local authorities have the resources and powers we need to rebuild and renew the regional economy and build a stronger, fairer future for people in our region."
The government's council package totals £3.2bn - split in half and delivered at two £1.6bn intervals - but according to the cross-party Local Government Association, councils have a total projected financial pressure in 2020/21 of up to £13bn.
"The coronavirus pandemic has brought many challenges across the world, and we could never have imagined, or fully planned, for how it would have affected our borough," Sir Steve said.
"The expected loss of income from council tax, business rates and other charges is anticipated to be £40m, causing an approximate £25m gap in our finances, which will have an immediate impact as well as in years to come.
"While we welcome the government's pledge for an extra £1.6bn for councils, it simply won't be enough to sustain services. It's critical that local governments across the country are properly funded now and, in the future, to make sure that we can continue to support our most vulnerable residents and communities."