A LIVE firework was thrown from an unmarked white van, at peaceful protesters who were campaigning against racism outside the town hall.
Last Sunday a Black Lives Matter protest took place, which was organised to protest racism and police brutality after the death of American man, George Floyd.
Despite the rain, protesters took to the street outside the town hall to convey their message.
However, police are now on the hunt for the person responsible for throwing a live firework at protesters.
George Arthur, the secretary of Barnsley Trade Union Council, was at the protest and said he was "shocked" with what happened.
"We were there to peacefully protest the death of a man and someone who clearly didn't agree with our message threw a live firework out of a moving van.
"When the firework hit the floor it made a loud bang which shocked people, but no-one was hurt and we continued with the protest.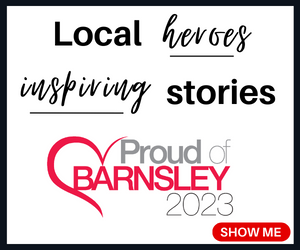 "I've been to many protests before and nothing like this has ever happened - usually people who don't agree with us stay away. I think this is a strong issue but I don't understand why someone would want to do that than try to get their point across in a civilised way."
Throughout the past two weeks, multiple countries have joined the protests, in which black and minority communities have spoken out against racism.
"Other than the incident with the firework, the protest had such a lovely atmosphere," added George. "A woman was leading the chanting and she really did a great job of encapsulating the mood and how people were feeling at the time.
"At the protest I got the sense that people felt pleased that they could have their voice heard and help make a change and I was surprised to see how many young people were there. In a way it made me proud to see the next generation stand up for what they believe in."
Police have released a statement about the incident, and have urged the public to come forward if they have any information about the events.
"It is reported that during the protest, a white Peugeot van driving without number plates parked up close to the demonstration and threw a lit firework into the road, away from the crowd. The vehicle drove away along direction of Shambles Street in the direction of Town End roundabout.( "No one was injured, and the protest continued peacefully without incident, however an investigation has been launched to find who is responsible. ( "Police are keen to hear form anyone who may have more information on what happened."
If you have information about the incident please call 101 quoting investigation number 14/86950/20 of June 7 2020.