Like it or not, ready or not, in the stadium or not, football is back.
The Premier League started on Wednesday and Barnsley and the rest of the Championship teams will return today to play out the final nine games in a gruelling 32-day spell.
It will lift the spirits of some, after a terrible three months of illness and deaths, perplex others who think football should be well down the list of priorities in a time of crisis and be a turn-off for those who feel the game is not the same with almost empty stadiums and no crowd atmosphere. 
It hasn't been easy for football to get to this point. The chaos of crowded London streets and coastal beaches in recent weeks are a stark contrast to the strict, organised and expensive process that the Championship and Premier League clubs have gone through to test players and staff and ensure a safe return to training. 
It has also been a chance for Barnsley to take a break from what has been a harrowing campaign, with them in the relegation zone since September, and attack the final nine games with renewed confidence. After the 2-0 home loss to Cardiff City on March 7 which left the Reds seven points from safety at the bottom of the league, Gerhard Struber questioned his side's attitude and said the task of survival was 'very difficult.' 
But, more than 100 days later, the head coach and his players seem in very high spirits and, while conscious that it would be one of the most remarkable escapes in football history, have displayed genuine belief that they can remain in the Championship.  Here is what they need to do to stay up:
MAKE A GOOD START BEFORE 6-POINTERS Barnsley's season can neatly be broken into three chunks of three games: the first against teams just outside the play-offs with a chance of breaking into the top six, the next against three of their direct relegation rivals and the last three against sides currently in the top five. Survival surely depends on a good start. Victory at Loftus Road, one of Barnsley's ultimate bogey grounds, might convince some sceptics that a great escape is possible.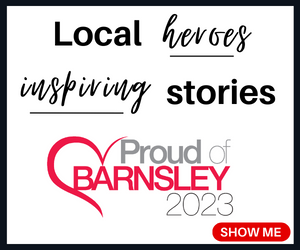 A first win at Queens Park Rangers in 25 attempts since 1950 would be an historic moment to go nicely alongside the club's latest ever match in a season as well as the possible introduction of fourth and fifth substitutes for the first time.  The Reds ideally need to win at least two of the first three games which are the trip to QPR then the home fixtures with Millwall and Blackburn Rovers. 
That is a tall order but certainly not impossible given they won three in a row in February and also considering the unpredictable nature of post-lockdown football, in which some clubs may perform well below or above their previous standards as seen in other leagues such as Germany's top flight.  Just a five or ten per cent difference in the two teams in any game in terms of how physically fit, organised and adapted to the surreal lack of supporters they are could have a huge impact on results especially in the first few weeks when this will be a new and bizarre experience. 
If they can make a decent dent in that seven-point gap in the first three games, then Barnsley will go into the gauntlet of potential six-pointers against Stoke City, Wigan Athletic and Luton Town – within eight days at the start of July – with a real chance of dragging themselves out of the bottom three.  The final three games – against leaders Leeds United then play-offs candidates Nottingham Forest and Brentford – are about as tough as the Reds could have been given.
But we have seen many times that form and league position goes out of the window in the final weeks with promotion and relegation at stake.  Also, those last three opponents may already be guaranteed promotion or a play-off place so may rest players and might not be playing with the motivation Barnsley will have if they still have a chance of survival. 
Barnsley's remaining games are: Queens Park Rangers A, today, 3pm; Millwall H, June 27, 1pm; Blackburn Rovers H, June 30, 6pm; Stoke City A, July 4, 3pm; Luton Town A, July 7, 7.45pm; Wigan Athletic H, July 11, 3pm; Leeds United A, July 15, 7.45pm; Nottingham Forest H, July 18, 3pm; Brentford A, July 22, TBC.
ADAPT TO NO FANS FASTER THAN RIVALS Whichever sides adapt first to the weird spectacle of playing crucial Championship matches in front of tens of thousands of empty seats, will have a massive advantage.
That has to be Barnsley if they are to stay up and they have tried to get ready by playing a training game at Oakwell last week followed by a friendly with Sheffield United which brought a confidence-boosting victory over a Premier League host. 
In some ways, playing games behind-closed-doors could help the Reds. While they may have a better chance of winning games with a crowd urging them on, most of their remaining matches are away from home – including four of their last six. They will not have to battle against hostile home crowds at bogey ground Loftus Road, Leeds' Elland Road, Luton's cramped but noisy Kenilworth Road or the final ever fixture at Brentford's Griffin Park. The evidence of the German Bundesliga, which started last month, has shown far more away wins than usual and that is likely to be repeated in England.  The downside for Barnsley is that they must visit London twice and Luton once, adding long travel distances to a packed schedule. 
It is probably a good thing that Barnsley's first match is away from home, as they can get used to an empty stadium without it being their own, so the pressure may be more on Queens Park Rangers who have suggested they do not want to be playing so early.  QPR are the sort of side – one that likes to pass the ball and keep possession – that Barnsley's pressing style has worked well against so far this season. 
Also, as captain Alex Mowatt admitted last week, it has been difficult for Barnsley to play Gerhard Struber's style of passing the ball out from the back with thousands of Oakwell fans grumbling and urging them not to. The Reds – who have played the third fewest 'accurate long balls' in the division this season – can now do as they are told under no pressure from fans, many of whom may say they have a right to vent frustration during a very disappointing campaign. 
It will be interesting, with every shout on the pitch and in the dugouts likely to be audible, to hear what the players and staff are saying throughout the match.  That will show who the true leaders are in the Reds team and what impact Struber and his staff have from the sidelines.  They must ensure they are more together and motivated than the teams they are trying to catch such as Hull and Charlton who have lost key players for the restart.
DEFEND BETTER AFTER A MONTH OF WORK ON TRAINING PITCHBarnsley have just finished four weeks of uninterrupted training, which is by far the longest spell since Gerhard Struber arrived in November. His first 23 games took place over 105 days, the exact same amount of time between the most recent match, on March 7, and the trip to QPR. Although the first ten days of post-lockdown training involved strict social distancing rules, the Reds have been in full contact training for more than a fortnight.
It is certainly not ideal, and there is a threat of injuries during the eight games in 25 days to complete the campaign, but that time on the training ground will have given Struber a precious chance to right some of the wrongs of this difficult campaign. Barnsley have badly struggled to defend set pieces all season but have had an opportunity to work consistently on that with Struber in recent weeks.That weakness from crosses, as well as individual errors from a back four often averaging 21 in age, has let them down because their attack – especially 27-goal duo Cauley Woodrow and Conor Chaplin as well as regular assisters Jacob Brown and Alex Mowatt – has the quality of a top half side at least.
They showed glimpses in February of having solved those defensive problems, with the experienced Michael Sollbauer forming a good partnership with the much-improved Aapo Halme and Kilian Ludewig, Clarke Oduor and the Williams duo, Jordan and Ben, rotating at full-back. The errors crept back in during the losses to Reading and Cardiff in the last two matches but, if Barnsley can be stronger at the back and maintain their attacking prowess, they may be able to compete well at this level.
OUTSIDE INFLUENCE?Barnsley could be fighting a bitter survival battle against the likes of Luton Town and Charlton Athletic, while working together with them off the pitch in a legal effort. The Reds have been leading the way in challenging the EFL on their proposals for completing the season. Although their alternative suggestion of removing relegation was rejected last week at an extraordinary general meeting, they are still threatening legal action if they are relegated and clubs such as Sheffield Wednesday and Derby County do not get points deductions this season for breaching financial fair play. Any such deductions could change the landscape of the relegation fight completely. Barnsley's owners make a fair point that rule breaches in a season should be punished in the same campaign but it seems doubtful that a case and possible appeal could be concluded by late July. They are also requesting parachute payments if relegated due to an 'unbalanced season'. The schedule of nine matches in 32 days certainly favours richer clubs with bigger squads.