Barnsley are planning to keep last season's squad together but Michael Sollbauer's success does not necessarily mean they will sign more experienced players in the summer transfer window. 
The window opened on Monday and is due to close on October 16, although deals with overseas clubs must be completed before October 5.  Full-back Kilian Ludewig – the only player from Gerhard Struber's squad which ended the season who is not contracted at Oakwell – could return as Red Bull Salzburg are thought to be keen to loan him for another year, but a deal is yet to be agreed between the clubs. 
Another January arrival, Sollbauer, is credited by many with turning Barnsley's season around as they conceded 54 in 29 games before the 30-year-old Austrian centre-back arrived then 15 in 17 after he made his debut. Chief executive Dane Murphy praised Sollbauer's impact but said it does not necessarily herald a change in the club's approach of signing only players aged under 25 and developing them.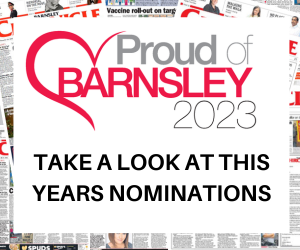 Murphy told the Chronicle: "Michael's impact is undeniable. He was, with some of our other veterans, able to lead us to the achievement we garnered. But, although Michael has played the sport professionally longer than most our squad, he had no experience in English football. It was his leadership and character that made his impact so vital. If we can find people like that consistently, regardless of age, we have shown we can compete."
A statement released by the club last week referred to mistakes on and off the pitch during the 2019/20 season.  Asked if that meant last summer's transfer window when key players from the promotion team were sold and replaced by 12 very young and inexperienced new signings, Murphy said: "Anytime you come close to relegation, you have to reflect and acknowledge that you have made mistakes.  And you have to look to improve. There are several things we can do better and that I can do better.  I wouldn't highlight any one thing but we need to look inward and know we created our own challenges."
Barnsley stars such as captain Alex Mowatt and top-scorers Cauley Woodrow and Conor Chaplin are expected to be targets for other clubs. The Reds have been keen to negotiate new deals with all of them, and had been in discussions with Mowatt before the lockdown which are due to re-start now the season is over. Murphy said: "There are a few we have spoken to about extensions. 
"Alex is obviously a highlight. He's extremely valuable to the club, it's obvious to anyone who is around the club or watches the team. We would like to keep him for the long haul. We just need to come to an agreement where both parties are made whole and he believes this is the best place for him to continue his development."
Murphy is expecting the spending power of all clubs to be 'very much diminished' due to the coronavirus crisis, which may mean that Barnsley's valuation for their key players is less likely to be met. 
"We want to keep the group together. They have shown when they are together and fighting for the same cause, that  they can take on any team in the league.  In the last games, we looked like a Championship team and if we can keep this group with the coaching staff, we believe we can compete week in, week out and game in, game out.
"Right now there is no need to sell. We are in a position in which we can keep this group together. Who knows what will happen in the next few weeks? But we feel that, with this group under Gerhard, we can consistently compete."
The Reds are attempting to strengthen their squad with new signings, with Murphy insisting there are funds available to do so.  They have been linked with Australian striker Lyndon Dykes who netted nine goals for Scottish Premier League side Livingston last season. 
Murphy said: "When you stay in the Championship, everyone is your best friend again. We have had a few calls but nothing substantial.  There are areas of the team in which we can reinforce and add some depth. We will look to do that. It will be an interesting couple of months."