ORGANISERS behind the Penistone Show have expressed their regret at having to cancel the popular event.
The Penistone Agricultural Society, which regularly welcome thousands to the show ground on Market Lane, said they were initially hopeful the annual event could still go ahead on a smaller scale.
However, in a statement, show manager Nicholas Hoyland said new lockdown laws being enforced across the country had forced the decision to cancel the show, scheduled for September 12.
"The Penistone Agricultural Society team has been constantly reviewing the updated regulations as lockdown has been slowly lifted across the country," he added.
"We had thought that whilst our traditional show couldn't go ahead, we could at least have put on a small family, ticketed-only event for the local community - something which has been done in recent weeks within the new guidelines across other areas of the country by other societies.
"It is, however, with real regret️ that the decision has been made that we cannot go ahead in any format this year. 
"No events are to be allowed in the area for the foreseeable future. Let's hope that 2021 is a much more favourable year and that things move towards something nearer to normal."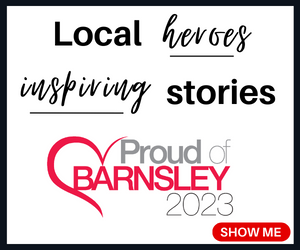 Nicholas confirmed traders booked for this year would be contacted, and thanked visitors for their support.