October saw the coach who brought Michael Sollbauer to Barnsley leave and him suffer a head injury which worried his family. But the Austrian centre-back is looking forward to the future at Oakwell under Valerien Ismael.
The 30-year-old was signed in January by his former Wolfsberger coach Gerhard Struber who, after keeping the Reds up last season, moved to New York Red Bulls a month ago.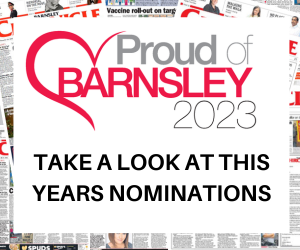 Sollbauer told the Chronicle: "At first I came here because of Gerhard but, in the end, I am a player for Barnsley and I am happy to be here. It was a bit of a shocker, to be honest, that Gerhard left.
"But I am professional and this is the best place for me to be until 2022 at the end of my contract."
In the first game under caretaker Adam Murray, Sollbauer won late penalty which was scored for a 2-2 draw.
But the challenge dealt him a head injury which saw him stretchered off then he missed the following game at Stoke City. He had been treated on the pitch for around seven minutes.
Sollbauer told the Chronicle: "For me it wasn't so scary because I was in the situation. I just can't remember the last three seconds before I touched the ball. It was much harder for my family who were sitting in front of the television and didn't know what had happened.
"It was not that bad, I had a little headache and I missed one game at Stoke, which was hard to sit on the side and not help. This is what the team is about – when someone misses out, someone else steps in."
Sollbauer is now working under Ismael, whose LASK team he played against last season in Austria.
"It's great that the team is working well together with the new manager and new assistant coach. We have adapted very fast to their way of playing, the team learned a lot in a few days.
"He told us that we have to believe in his philosophy. He wants a high press.
"I knew it because I played against his former team and it was really hard.
"We have to press very high and very aggressive and play straighter forward.
"It is not completely new because we know to press but he has put some details in. We pass the ball quicker from the back, I like this way and so do the two other centre-backs.
"He has a lot of power on the pitch and dressing room and everyone feels this.
"We had tough training sessions one day before games which is a little bit new but it worked."