A DISPUTED housing scheme planned for the site of a derelict pub has been turned down - much to the delight of campaigners who are spearheading a bid to bring it back into the community's hands.
Barnsley Council planners decided the bid for 13 properties at Ingbirchworth did not meet 'community asset' criteria.
Protests have centred on the fact that the project would take away the last remaining community space in the village - the former Fountain pub on Wellthorne Lane.
The old inn has fallen into disrepair since it was closed by Enterprise Inns and the site is now considered to be an eyesore.
Coun Hannah Kitching, who has supported the community throughout, said: "The planning department were not satisfied with the plans in that they did not meet criteria on community asset provision.
"The developers have been given lots of options to do this and they have been told why plan has been turned down, so we will see what happens.
"The site is an eyesore and most people have reached the point where they would like to see something happen there.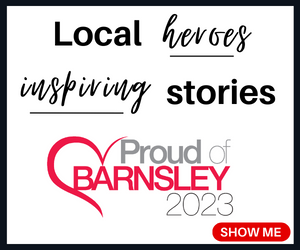 "We have exhausted all options for getting the pub reopened and it was up to the developer to mitigate for the loss of that community asset and they have failed to do so."
The Fountain is seen as the last community asset in the village - with former shops closed, Gunthwaite and Ingbirchworth Parish Council can't even meet in its own area as there is nowhere suitable.
"It would have been irresponsible for the developer to build homes without a community aspect," said Coun Kitching.
"But the developers will, of course, have a right of appeal and could submit revised plans. I hope they do resubmit because it is such an eyesore.
"But this is good news. The loss of the asset has always been a concern. Everyone has fond memories of the Fountain and that is why the community fought so hard to keep the pub. But that won't happen."
Earlier this year, a community group's attempt to acquire the site for the village came to nothing, leaving residents with nowhere to meet.
The parish council also raised fears about more new homes in a village without any services and limited access to public transport.
Coun Kitching said: "I have concerns about that village and its lack of services. Even the parish council can't meet there, they have to use Upper Denby Church, and the scheme would mean there can be no polling station for that district.
"We need the site to move forward and to start looking better again - but not at the expense of a community space.
"It comes down to Barnsley Council's local plan and the developer might find they have no choice but to incorporate a community space element. We will have to wait and see."