WOMBWELL Probus Club president Charles Johnson, thought to be the oldest person in the country to hold that title, will celebrate his 100th birthday next week.
Charles, born on January 12, 1921, is as active a member of the club as he was in 1986 when he joined four years after the club's founding.
He was inaugurated as president in April 2019.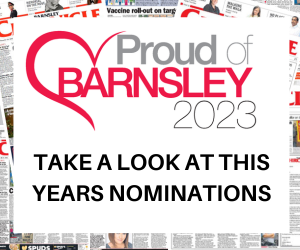 "He has always been an active member of our Probus Club and has enjoyed many of our outings and holiday trips," said club secretary Bill Ixer.
"He enjoys many of our talks and is also a keen crown green bowler, being very active and accurate even today to the amazement of all who play with or against him."
Wombwell man Charles attended Low Valley School and then Wombwell High School, before becoming an apprentice joiner at building firm Haye and Murphin.
He became a member of the Auxiliary Fire Service on the outbreak of the Second World War, helping those hit by bombing campaigns in York and Kingston-upon-Hull.
He joined the Royal Air Force in 1942, repairing planes and bomb-damaged airfields.
Charles returned to Haye and Murphin in 1946, seeing out his career for the next 40 years as a senior craftsman with Manley and Sons which took the firm over.
Charles put his longevity down to one secret - never being married.