A NEW programme was launched across Barnsley this week in a bid to help parents cope with a crying baby after it was revealed that 24 in 100,000 hospital admissions for babies are due to abusive head trauma.
'ICON' is being adopted across South Yorkshire, including Barnsley, and a call for resources comes after a number of infant deaths and serious case reviews where a baby has died or been seriously injured due to abusive head trauma (AHT).
ICON is an acronym as 'I' stands for 'infant crying is normal', 'C' for 'comforting methods can help', 'O' for 'it's OK to walk away' and 'N' for 'never, ever shake a baby'.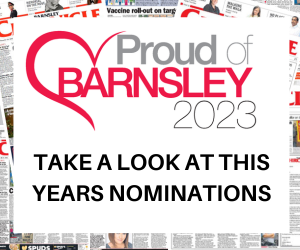 Sara Collier, deputy head of midwifery at Barnsley Hospital, said: "Abusive head trauma is known to cause long-term damage and even the death of an infant.
"The ICON programme is designed to help parents to cope with a crying baby and prevent cases of abusive head trauma, as it is 100 per cent preventable.
"Our midwives are trained to advise parents on ways of coping with a crying infant, so parents are reminded to call family and friends, their midwife, health visitor, GP or NHS 111."
Coun Jim Andrews, cabinet spokesperson for public health, added: "If you're struggling to cope with your baby crying, you are not alone.
"Speak to someone if you need support, such as your family, friends, midwife, health visitor or GP.
"The ICON programme includes simple tips that will help you stay calm and cope."
For more information visit iconcope.org/parentsadvice.