SCHOOL leaders responsible for droves of Barnsley's 11 to 16-year-olds have vowed to maintain high education standards - despite the national lockdown forcing youngsters into remote learning from home.
Horizon Community College, the town's largest secondary school, has about 2,000 students on its roll and - like other education settings - had to act quickly after the government performed a U-turn on the day thousands of kids were due to return to schools across the borough.
As soon as the third spell of lockdown was announced on January 4, Horizon leaders decided they would continue to offer a full day's learning to all of their students from the beginning of term - and that they would do so through 'live lessons'.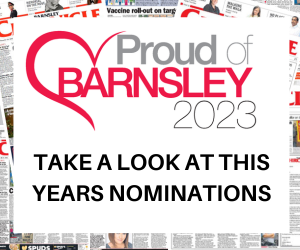 They have continued to teach every student as if they were sat in front of them in the classroom - the only difference is that the students access their learning online.
Principal Claire Huddart said: "The national lockdown is not how any of us would have wished to start the new year and it has created challenges for us all.
"Lockdown is hard for everyone - what we want to ensure is that we continue to educate and support our students and their families to the very best of our ability.
"We are very proud that we're continuing to deliver five lessons of high quality, challenging content, taught by a subject specialist, to students every day."
And, according to education leaders, it has been a success - many lessons are achieving 100 per cent attendance and where a student has experienced difficulties adapting, support has been offered to ensure a smooth transition.
"At the same time student well-being remains as important as ever, and staff are working incredibly hard to ensure they are in regular contact with students and supporting their social and emotional needs effectively," she added.
"Horizon parents have been incredibly positive about the live lessons being taught and many have praised the remote learning offer their children are receiving.
"The school is very grateful for the support and positive feedback received and believes the positive partnership with parents is more important than ever at this time.
"Remote learning wouldn't be the first choice of anyone in education however, in the current climate, we really do feel that Horizon students really are getting the best deal possible."
Schools remain open, but only to vulnerable children and those of critical workers, but so far only nurseries and early years settings are permitted to continue as normal.
However, the move to home learning has been a controversial one, leading to fears attainment levels will drop, with many exams being scrapped as a result.
Barnsley Central MP Dan Jarvis said: "The coronavirus situation is very serious and that is why restrictions are necessary.
"What we need to see now is a proper economic support package that goes alongside them.
"We need to make sure that none of our young people who are going to be off school, potentially for weeks to come, are not disadvantaged as a result of having to learn from home."