Darren Young was one of a number of young New Zealand footballers brought to Barnsley FC 22 years ago and, although he never made an appearance for the Reds, he still lives in the town and is manager of Dodworth Miners Welfare FC.
Born in Whitehaven in Cumbria before his family emigrated to New Zealand when he was 11, Young was one of a number of Kiwi talents signed for the Reds by Colin Walker including Rory Fallon, Leo Bertos and Dave Mulligan, who all played for Barnsley's first team and internationally for the All Whites.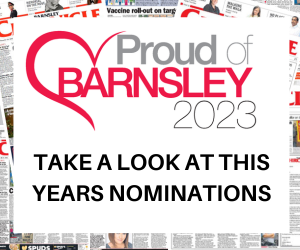 Young, who represented his country at under 20s level and spent the majority of his career in Ireland, looks back fondly on his time at Oakwell.
The 39-year-old, who was at Barnsley from 1999 to 2002, said: "The likes of Rory Fallon and Dave Mulligan were the trailblazers and did well. Then I got picked up as well.
"I didn't really know where Barnsley was or what to expect.
"It was a whirlwind from playing senior football in New Zealand at 17 but senior football in England is totally different. I didn't realise how hard it was going to be.
"Barnsley had a very good squad in those days with players like Neil Shipperley, Craig Hignett and Darren Barnard under Dave Bassett.
"They got to the play-off final a few months after I joined and I was nearly at a Premier League club.
"Looking back in hindsight, if I had stayed another six months I might have got my chance because the club had a lot of issues with ITV Digital collapsing and sold a lot of players. I probably would have played a good few games.
"But, overall, it was a very good grounding and experience."
Young decided to leave Oakwell then turned down a chance to stay in England with Rochdale and returned to New Zealand where he played professionally again but picked up an injury.
Bassett contacted him and organised a move to Ireland through one of his contacts. He spent five years at Limerick, Waterford, Athlone Town and Mervue United before returning to Barnsley with his wife, who is from Ardsley.
He works as a business manager for Kellogg's and lives in Dodworth, whose local team he became manager of last year.
They are currently top of the County Senior League but the season is expected to be expunged due to the coronavirus crisis.
"It's going to be very hard to finish the season. In our league, the social side is important and it's been missed this season. We would rather start again when everything is open and you can play a game then have a few beers.
"Maybe there will be a little mini-league but the season as we know it won't finish.
"We are top at the moment and we are building a decent team. We know there are bigger issues in the world than us maybe winning the league.
"What we have shown is that next season we can be there or thereabouts.
"We just have to be patient and keep the lads motivated."
Dodworth have ambitions of joining the likes of Worsbrough Bridge and Athersley Rec in the Northern Counties East League.
Young said: "There is a lot of work that needs to be done and we're nowhere near where we need to be for that.
"We just want to be near the top of County Senior League for the next three or four years then see if we can get to the next level by improving the facilities. There's great potential at the club. The local people have bought into what we're trying to do.
"But the money speaks and we would need to bring in more sponsors to get us to the next level."