PLANS for a new 210-place primary school in Royston - resulting from a contentious masterplan framework which will see vast swathes of land turned into houses - are set to be presented to cabinet this week.
The masterplan framework - designated 'MU5' - sets out plans for 828 new homes on a site off Lee Lane, as well as a new primary school.
Latest pupil projection information and expected housing development trajectories indicate the need for a 210-place primary school in the area.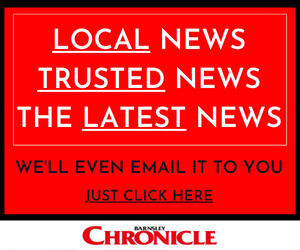 The current proposed timescale for opening the new school is September 2024 - though this is still subject to the actual commencement of the MU5 development.
There are two routes a local authority could take to opening a new school - both of which will result in the school operating through a multi-academy trust (MAT).
The first route the council could take is a central mainstream free school, delivered through the DFE's (Department For Education) Free School Programme.
This route is provided by invitation - known as waves - and will require the government to provide the site, capital and pre and post opening costs.
The second route is a 'presumption free school' where a local authority identified the need for a school to meet increased basic need in the area - this is the only route to establishing a new school available to the council at this moment in time.
Cabinet members will be therefore asked next week to approve the start of a presumption competition to establish the new school - a process which is expected to take six-to-nine months, depending on the number of proposals that have been submitted.
As part of the route, the local authority will provide the capital and pre and post opening costs, though these costs will be recovered from housing developers in full through Section 106 - cash put aside by developers for loss of amenity - agreements.
A joint report of children's services states: "The developers for MU5 will be responsible for providing the funding for the new school via Section 106 contributions but the school build will be undertaken by the local authority using this.
"The building specification will be in line with the DFE's standardised design for schools, which sets out the spaces required for the school."
The council will aim to ensure the low carbon design and build of the school, in keeping with their zero carbon objectives - with aims to achieve net zero carbon within the council by 2040, and across the borough by 2045.
If approval is granted by cabinet next Wednesday to commence the competition process, the council will consult with stakeholders and interested parties affected by the proposals before launching the competition.
Coun Margaret Bruff, cabinet spokesperson for children's services, said: "We need to make sure that a primary school is available in Royston to provide sufficient school places at the right time.
"This proposed competition will help us provide the best possible school and education we can for local children."