A MOTORCYCLIST who died in a collision in Hemingfield was riding dangerously at 20mph over the speed limit, an inquest was told.
Levi Walton, 25, of Chapel Street, Hoyland, died after being hit by a white Renault Megane on Cemetery Road at around 4.50pm on March 22 last year.
He was seen by witnesses and on CCTV travelling at between 49mph and 57mph while performing a wheelie with his front wheel off the ground, police confirmed at the inquest held on Wednesday at Sheffield Medico-Legal Centre.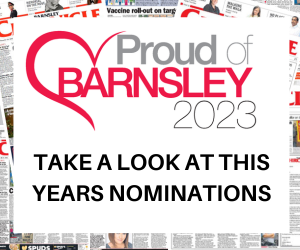 Investigators said he wouldn't have been in full control of his vehicle, which was travelling on the wrong side of the road, as the Renault turned right into Lady Croft Lane.
Levi had been on his way back to a container where the bike was kept, said mum Jennifer, which required riding on that road.
Upon the collision, the rider became unseated and collided with two parked cars.
A Toyota, on the opposite side of the road to the Renault, would have limited both drivers' visibility and not afforded them enough time to react, said West Yorkshire Police forensic collision investigator Robert Eyre.
But given the speed Levi was travelling at, neither would have had the minimum one second required to react before the collision.
If he had been travelling at the 30mph speed limit, Mr Eyre said, a collision would still have occurred but would've been 'relatively minor'.
Mr Eyre told the court that Levi's bike was not road legal, with no registration plates or lights, but otherwise displayed no defects.
He said he was wearing a helmet, but it 'unfortunately hadn't been fastened securely'.
"It was capable of being pulled slack," said Mr Eyre, adding that it didn't have a visor due to being an off-road helmet, but a pair of goggles were found at the scene.
"The goggles present were completely covered in mud and he wouldn't have been able to see out of them."
South Yorkshire Police serious collision investigator PC Paul Lidster added that the low sun 'couldn't be discounted' as a potential contributing factor on the incident, impairing Levi from seeing the Renault in time.
Giving her verdict, assistant coroner Tanyka Rawden said Levi - who family members said had a 'heart of gold' - died of a basal skull fracture.