Barnsley are planning not to release any of their academy players below under 16s level for the second successive season, due to the pandemic.
Usually players would be moved in and out of each age group but, since the academy was only briefly open to under nines to under 15s last autumn between national lockdowns, the Reds have decided not to let any of their players go. Academy manager Bobby Hassell told the Chronicle: "I have told the coaches I don't want anyone to be released. I don't think it's fair to make a decision on players who, for the last ten months, have barely played any football.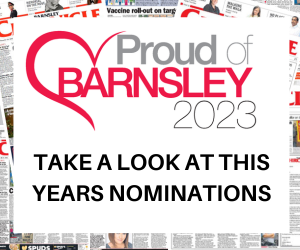 "We will make some more decisions next season when we hopefully should be back up and running. We have a moral obligation to the lads and their families who have put a lot of time and effort into the players' careers. It wouldn't be right for us to release them based on them not playing for a year.
"We will have to make decisions on the under 16s and under 18s because they are going into scholarships and professional contracts, but we are leaving that later than usual."
All the academy players from under 15s downwards are not currently training during lockdown. Hassell said: "The EFL decided that the academies would follow the school programme, so there's nothing we can do about that.
"We are keeping in touch with the players via calls and online meetings.
"We'll have to see when they can come back but it's possible it won't be until next season. We just don't know yet.
"The older players are still in and being tested twice a week, along with the staff, which is being paid for by the PFA which is really good."
Hassell called central midfielder Matty Wolfe, currently on loan at Notts County 'probably the most talented player to come out of the academy since John Stones'. He is pleased with the way the youth system is working, with the teams mirroring first team head coach Valerien Ismael's style of play. He said: "I speak to a lot of academy managers and what we have at Barnsley is quite unique compared to a lot of clubs. There is a synergy from first team to academy with the style of play, the formation and the progression of players from the development teams into the first team.
"We just lost an under 16 goalkeeper to Manchester United (Tom Wooster) and an under 11 to the same club.
"So we are producing good players. There is a lot of talent still in the academy and hopefully we will see it in the first team in the next few years."