BARNSLEY care homes' residents and staff have been taking full advantage of the town's vaccination rollout - after the Oxford University jab arrived in the borough to protect more people.
The Oxford vaccine can be transported more easily, which means that general practice teams have been able to go out to care homes for older adults and vaccinate both residents and staff.
Dr Mehrban Ghani, from the Barnsley Healthcare Federation, the group working alongside GP practices to roll out the vaccination programme, praised the response.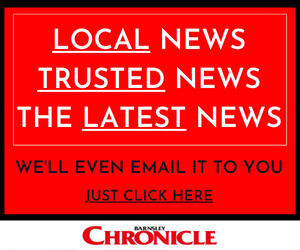 "As soon as we knew we were getting the Oxford vaccine delivered to Barnsley, our GP practices have been working with colleagues from the council and the care homes to get out there and get people vaccinated with their first dose as quickly as we can," he added.
"As soon as we get stock in, we have been booking in the appointments for this vulnerable group.
"GP practices are vaccinating in care homes over the weekend to make sure we get everyone done.
"I'd like to thank all the residents and the care homes for working with us at what I know is a very anxious time. It's definitely a light at the end of the tunnel for residents, families and staff."
Mapplewell Manor's staff were the first in the borough to have the vaccine a few weeks ago.
Care home manager Karen Hugill added: "I'd like to thank the NHS and council staff for the amazing job they are doing and support they have given us.
"I am so proud of my staff and the hard work we have all done throughout this year.
"Our residents couldn't wait to get the vaccine - it's given us something to look forward to."
Helen Brough, nurse practitioner at the Kakoty GP practice on Sheffield Road, and her team vaccinated 120 people at Ward Green Lodge care home.
Helen said: "We've worked so hard to get everyone vaccinated - general practice is at the heart of the local community and it's been so good to be able to do this for residents and staff.
"We're so happy we were able to be part of it. We all need a bit of good news at the minute."
Barnsley's Clinical Commissioning Group (CCG) urged people to wait for confirmation of a Covid-19 vaccination slot rather than contact their GP practice directly.
Health leaders confirmed the vaccine rollout will continue over the next few months - starting with the most vulnerable.
Coun Jenny Platts, cabinet spokesperson for adults and communities, said: "I am delighted that our frontline workers and care home residents are now being vaccinated.
"This is a huge step in the vaccination process and allows our care homes staff to continue with their vital work with another added layer of protection, helping keep their residents safe, as well as themselves.
"This amazing partnership work is helping us to achieve this goal as quickly as possible.
"I am proud of all the staff who have worked to protect our care homes across Barnsley, and would like to thank them for their incredible efforts."